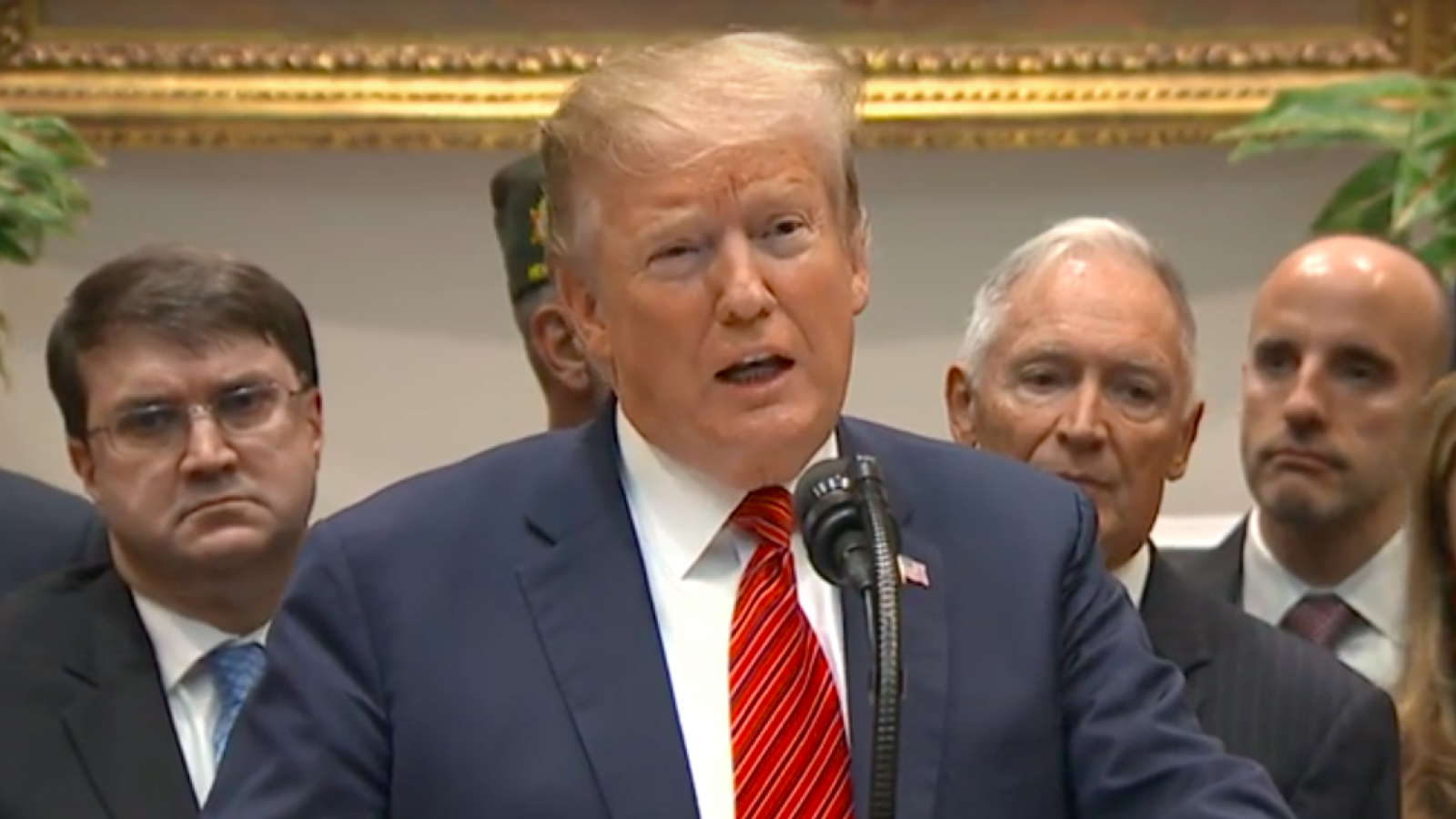 It took just one day for President Trump to change course from saying he cooperates with everyone to attacking the House Judiciary Committee's request for documents and information as it advances its investigation into potential obstruction of justice, corruption, and abuse of power. 
"It's a disgrace to our country. I'm not surprised that it's happening. Basically, they've started the campaign. So the campaign begins," Trump told reporters at the White House after signing an executive order on veterans' suicide prevention.

"Instead of doing infrastructure, instead of doing health care, instead of doing so many things that they should be doing, they want to play games," he continued.

(...)

The president's remarks suggest the White House could invoke executive privilege or take other measures to shield internal documents or discussions from Democratic-led panels investigating Trump's administration, campaign and businesses.

In a letter released earlier Tuesday, White House counsel Pat Cipollone rejected House Oversight Committee Chairman Elijah Cummings's (D-Md.) request for documents related to security clearances for White House personnel.

Cipollone called Cummings's demands "unprecedented and extraordinarily intrusive demands" and said the chairman "failed to point to any authority establishing a legitimate legislative purpose" for the request.

While the White House has yet to formally respond to Judiciary Committee Chairman Jerrold Nadler's (D-N.Y.) sweeping demands, the letter and Trump's remark signal the White House could take a similarly adversarial approach.
Trump went even further on Twitter in his attacks on Congressional Democrats. 
"Nadler, Schiff and the Dem heads of the Committees have gone stone cold CRAZY. 81 letter sent to innocent people to harass them. They won't get ANYTHING done for our Country!" he tweeted.

The president also referenced House Intelligence Committee Chairman Adam Schiff (D-Calif.), who on Monday made a sweeping request for documents and interviews related to Trump's conversations with Russian President Vladimir Putin.

Trump said Democrats are ramping up their investigations "now that they realize the only Collusion with Russia was done by Crooked Hillary Clinton & the Democrats."
Trump signals White House won't comply with Democratic probes (The Hill)