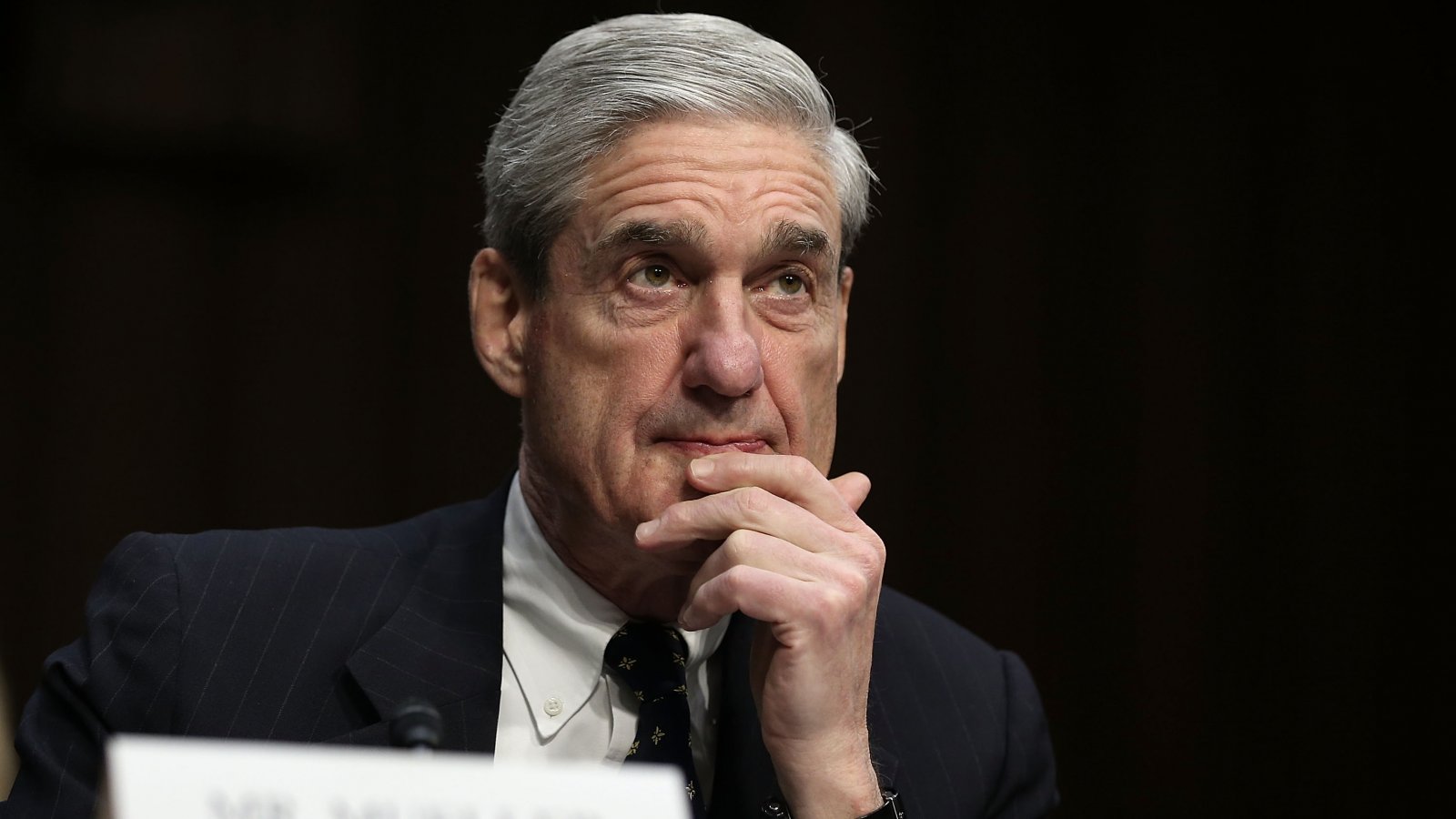 Two members of the Senate Judiciary Committee, Senator Chuck Grassley (R-IA) and Richard Blumenthal (D-CT), introduced legislation Monday that would require the Justice Department to give Special Counsel Robert Mueller's final report to Congress once the investigation ends or if Mueller gets fired or steps down. 
"A Special Counsel is appointed only in very rare serious circumstances involving grave violations of public trust. The public has a right and need to know the facts of such betrayals of public trust," Blumenthal said in a statement. 

Grassley added that requiring a public report would provide "oversight of and insight into activities" of a special counsel probe.

"I was encouraged to hear attorney general nominee William Barr place a high priority on transparency when asked at his confirmation hearing about Special Counsel Mueller's investigation, and there's no reason to think that Mueller won't be allowed to finish his work," Grassley added. 

Mueller, or another special counsel, would have to turn over the report within two weeks and must include "all factual findings and underlying evidence," according to a release from Blumenthal's office. An unclassified version would be made public, according to the legislation.
CNN:
The new legislation also sets parameters for the special counsel's report. In addition to disclosing prosecution decisions, it tells the special counsel to detail "the factual findings of the investigation, including any underlying evidence." A classified annex can also be included in the report sent to Congress that would not be made public.

Given that Grassley has signed onto the bill, it already has the imprimatur of bipartisan support from a senior GOP senator — one already on the record for pushing for transparency from the special counsel's final report. But its fate is ultimately likely to rest with Senate Majority Leader Mitch McConnell, who last year blocked bipartisan legislation that Grassley had also endorsed that would have protected the special counsel from being fired.

(...)

This legislation is different from the bill to protect the special counsel, which McConnell opposed in part because of concerns of constitutionality and fear the President would simply veto the measure. The new bill, on the other hand, would essentially provide clearer rules of the road for the Justice Department in how to handle the special counsel's findings — something that remains controversial, as underscored by Barr's testimony earlier this month.

Senate aides said that the bill was something that was discussed while the Judiciary Committee debated legislation to protect the special counsel in the last Congress. The new bill focuses only on the transparency portion of that legislation, removing the constitutionality obstacle that prompted McConnell and other Republicans to object to the broader protection measure. A Senate Democratic aide said the new bill from Blumenthal and Grassley is a supplemental piece of legislation that addresses a separate problem than the special counsel protection bill.
William Barr, President Trump's attorney general nominee, has indicated he would report Mueller's conclusions to Congress but not necessarily turn over the actual report itself. 
Barr told members of the Judiciary Committee that it was his "intent" to release as much about Mueller's findings as he can consistent with the law. But he stopped short of pledging to release the report in its entirety.

"My goal will be to provide as much transparency as I can, consistent with the law," Barr told lawmakers. "I can assure you that, where judgments are to be made, I will make those judgments based solely on the law and I will not let personal, political or other improper interests influence my decision."

Under Justice Department guidelines, a special counsel sends a confidential report to the attorney general "explaining the prosecution or declination decisions reached" during an investigation.
Senators introduce bill to require special counsel report be made public (The Hill)
Bipartisan duo unveils bill to aid public release of Mueller report (CNN)