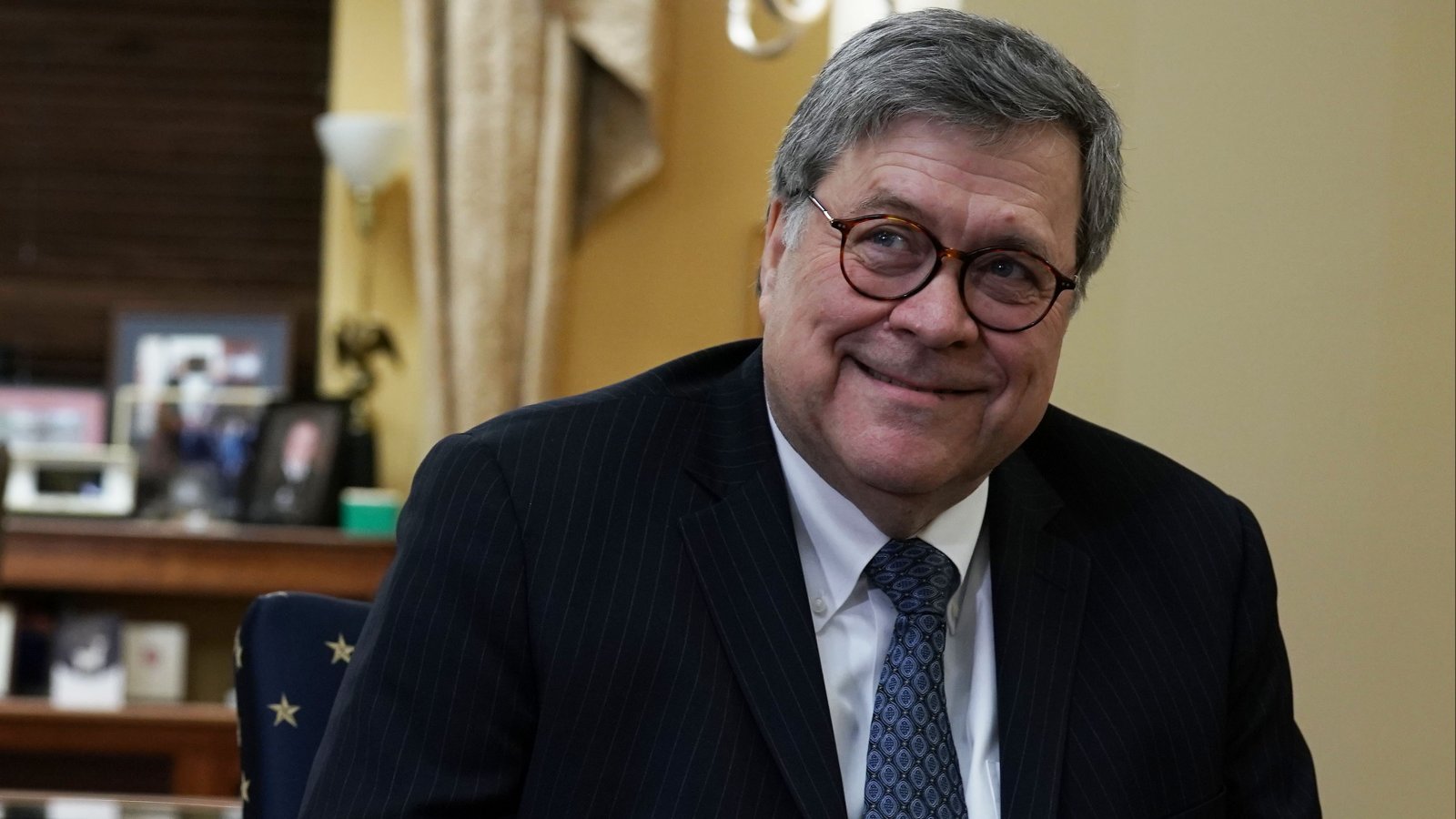 After Democrats on the Senate Judiciary Committee complained attorney general nominee William Barr seemed to be avoiding meeting with them in advance of his confirmation hearing next week, Barr made the rounds Thursday. His private meetings, however, did little to convince Senators that Barr is unbiased when it comes to the special counsel's investigation, which he would oversee. 
"The Mueller probe is the big issue for me . . . he reassured to some extent. The hard questions have to get asked in the public and get on the record," Sen. Dianne Feinstein (Calif.), the panel's ranking Democrat, said of her Thursday morning meeting with Barr. "These meetings are different; they really are just people to people . . . what matters is what happens in the committee and what's said on the record."

Feinstein is one of five panel Democrats who were expected to meet with Barr on Thursday, after several complained that they were being iced out of his schedule and being told it was because of the partial government shutdown. Barr begins his public confirmation hearings in the Senate Judiciary Committee on Tuesday.

(...)

Several [Democrats] have pointed to a memo Barr penned in 2018, blasting the Mueller probe for looking into whether President Trump attempted to obstruct justice in his decision to fire former FBI director James B. Comey. They have also voiced concerns about opinion pieces Barr wrote defending Trump's decision to fire Comey and urging the Justice Department to investigate Hillary Clinton.

Panel member Sen. Sheldon Whitehouse (D-R.I.) said after his meeting with Barr that he had asked the nominee to "have prepared, as soon as he could, and before the hearing, a complete, thorough and accurate description of what led to his Mueller memo."

Whitehouse said that he also wanted to know who had been involved in the drafting of the memo, as "we need to understand every dimension of that."

Graham promised Wednesday that Barr would provide all panel members with a full list of the people with whom Barr shared his memo on the Mueller probe and obstruction of justice, as well as the full text of the memo. But he pushed back against the notion that Barr would seek to limit Mueller on the basis of the opinions he stated in that memo.

(...)

Barr was also expected to meet with Democratic panel Sens. Patrick J. Leahy (Vt.) and Christopher A. Coons (Del.) on Thursday, as well as a handful of Republicans, including Senate Majority Leader Mitch McConnell (R-Ky.) A spokeswoman for Sen. Richard Blumenthal (D-Conn.), who also complained that the Trump administration had denied him a preliminary interview with Barr due to shutdown restraints, said midday Thursday that they had not yet been contacted about an interview.
Barr meets with Democrats, who are still unconvinced that he will be hands-off about Mueller probe (WaPo)