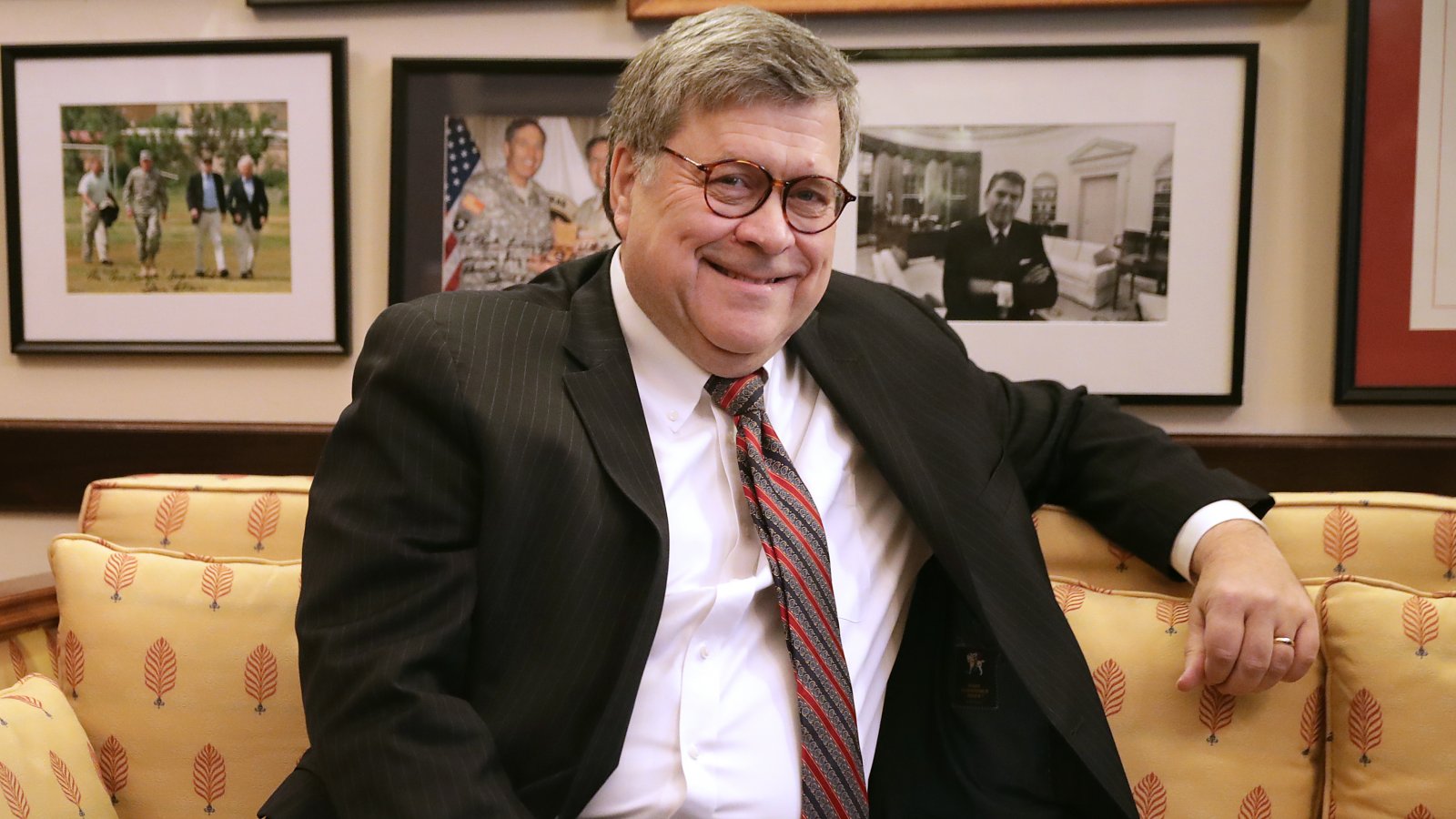 President Trump's nominee to be the next attorney general, William Barr, held private meetings with Senators on Capitol Hill Wednesday in advance of his confirmation hearing scheduled for Tuesday and Wednesday next week. 
Just-elected chair of the Senate Judiciary Committee Lindsey Graham (R-SC) says he believes Barr will not interfere in the Mueller probe.
CNN:
"I can assure you he has a very high opinion of Mr. Mueller, and he's committed to seeing Mr. Mueller complete his job," Graham said. "I asked Mr. Barr directly, 'Do you think Mr. Mueller is on a witch hunt?' He said no. 'Do you think he'd be fair to the President and the country as a whole?' He said yes."
He went on to say Barr told him that he thinks it is "a moment for the country and we need to think this thing through, in terms of the discretion of a president to fire a political appointee."

Graham also told reporters that Barr said he wants the report Mueller is expected to produce to be "transparent."

"When the report is handed over, what do you intend to do with it?" Graham said he asked Barr.

Barr responded, Graham said, that he would "go through the process of what I can share with the Congress and the public, erring on the side of transparency."
CNN:
Barr is meeting with lawmakers on Capitol Hill as he tries to win over senators skeptical of his views on executive power and the special counsel investigation that has driven the agency into a political minefield. One week out from his scheduled confirmation hearings, the stakes of Barr's confirmation fight were raised on the heels of reports that the Justice Department's stalwart No. 2, Rod Rosenstein, is leaving.

Democrats plan to make Barr's views on the Mueller investigation a key question in the hearings — and will demand public assurances similar to what Graham said Barr pledged privately on Wednesday. Democrats have seized on a memo Barr wrote in June outlining a broad vision of presidential authority and concluding that Mueller's inquiry into obstruction of justice was "fatally misconceived." The memo was sent at the time to senior Justice officials and was released as part of a questionnaire Barr submitted to the committee last month for vetting.
Democrats remain skeptical of Barr's commitment to letting Mueller proceed without interference. 
CNN:
In a letter last month, Sen. Dianne Feinstein of California, the top Democrat on the committee, sent Barr a list of questions about the origin of the memo, writing, "I read your memorandum with great surprise." She has not yet received a response from Barr, her office said.

Sen. Richard Blumenthal, a Connecticut Democrat, on Tuesday called the memo "deeply worrisome" and said he would seek "an ironclad commitment that he will protect the special counsel from political interference and recuse himself if he refuses to disavow the points that he made in his memorandum."

Barr's comments to Graham on Wednesday did not assuage Blumenthal and other Democrats' concerns.

"I want more than bland ... assurances," Blumenthal said. "I want iron clad, specific commitments, and possibly even recusal."

Similarly, Sen. Sheldon Whitehouse of Rhode Island said he wasn't convinced yet. 

"It will be very important to test those assurances through the hearing process," Whitehouse said.

Feinstein said she expects to meet with Barr on Thursday, as is typical ahead of confirmation hearings. But other Democrats on the committee said they did not yet have meetings with Barr on the books after they had requested them, including Whitehouse and Sen. Amy Klobuchar of Minnesota.

"I'm trying to get a meeting ahead of time. I've never not met (with a nominee)," Klobuchar said.
Mueller and Barr worked together in the early 1990s when Barr was Attorney General under President George H.W. Bush and Mueller was the head of the DOJ's Criminal Division.

Graham said Mueller and Barr are "best friends" and have known each other for over 20 years, their wives have been in a Bible study group together and Mueller has attended the weddings of two of Barr's daughters.
Key Senate Republican: Attorney general nominee committed to allowing Mueller to finish (CNN)
Attorney general nominee Barr says he won't fire special counsel: Graham (ABC News)