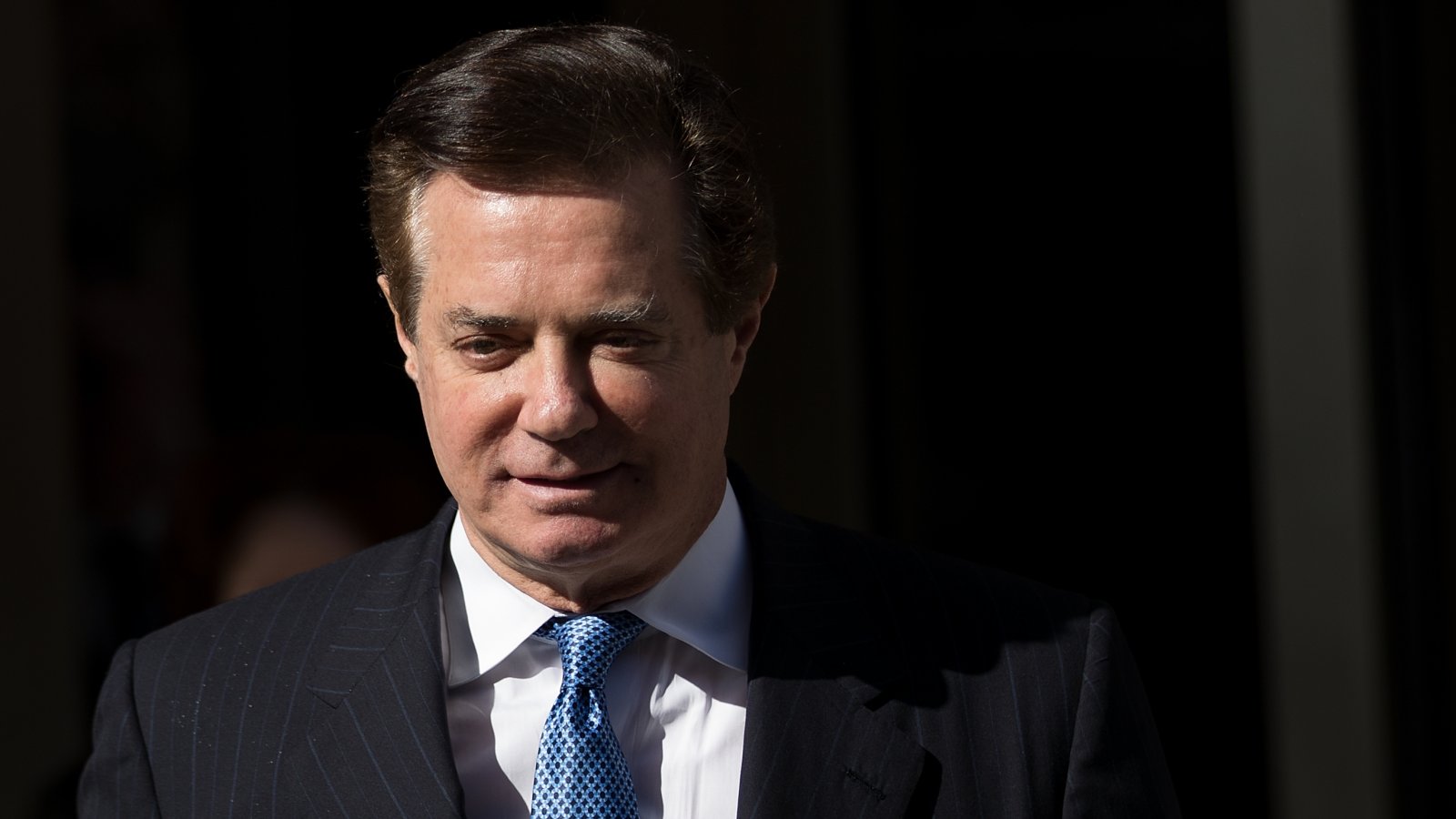 U.S. District Court Judge Amy Berman Jackson decided Tuesday opening arguments in Paul Manafort's second trial now will start on September 24th, a week later than originally scheduled. Jury selection will begin on the 17th.
Jackson granted the brief delay after defense lawyers, who just finished representing Manafort at a separate trial in Alexandria, Virginia, last week, complained they didn't have adequate time to prepare for the next case in Washington.

"None of this gets everybody everything they're seeking...but I think it will alleviate some of the pressure," the judge said near the end of a two-hour hearing discussing arrangements for the trial.

At the end of the hearing, Manafort attorney Richard Westling told the court his teams plans to file a motion Thursday seeking a change of venue in the case, which was brought by special counsel Robert Mueller.

"Where do you want to go?" Jackson asked.

"I don't know that I have the answer to that yet, judge," Westling replied. "It may be that there is no place."

(...)

Before the Alexandria trial, Manafort's defense filed a motion seeking to move that case to Richmond or Roanoke. The judge there denied the request.
Judge Amy Berman Jackson ... said she would entertain the motion but said she believed a jury could be found in the capital to give him a fair trial. 

"This jurisdiction has had very high profile cases before," Jackson said at a hearing on Tuesday. "I'd like to believe that is still possible."
Prosecutors have said they expect to take 10-12 trial days to present their case. The defense has said its response could take 3 or 4 days, if they decide to call witnesses at all.

Jackson also announced plans to exclude the press and public from jury selection. She said she intends to conduct individual questioning of potential jurors in the jury room with prosecutors from Mueller's office, the defense team and the defendant present.

However, the public and media will be kicked out of the courtroom during the process, with the court's seating occupied by members of the jury pool.

(...)

Jackson suggested that jurors be told that figures involved in the case were involved in the Trump campaign. She suggested that if potential jurors had a strong reaction to that, the court and lawyers should know in advance.

Westling said Manafort's team agreed with the court, but prosecutors said they were concerned that the questioning could overemphasize the very limited way in which the Trump campaign is likely to be brought up, if at all.
CNN:
Jackson ... said potential jurors will be asked before jury selection if they have any Ukrainian ties, if they know anyone who may be mentioned in court, and if they've posted about Manafort on social media. 

"People may wake up in the morning and have a sense of the outcome (of a presidential election) more than in the Eastern District of Virginia," Berman Jackson said with a smile. She added that she's not inclined to let the defense ask the specific question of whether a potential juror voted in the 2016 election, after the defense team asked for this.
Manafort has signed a waiver and will be excused from all pretrial hearings. 
... [S]kipping the hearings spares Manafort from having to appear in court wearing a prison jumpsuit. Judges allow defendants who are in custody to appear in ordinary clothes during a jury trial, but typically defendants attending pretrial hearings — at which no jury is present — appear in court in jail-issued garments.
Ex-Trump campaign chief Manafort seeks to move second trial out of Washington (Reuters)
Manafort's Trump campaign work won't come up in his second criminal trial, prosecutors say (CNN)
Manafort passes up chance to attend court hearings (Politico)