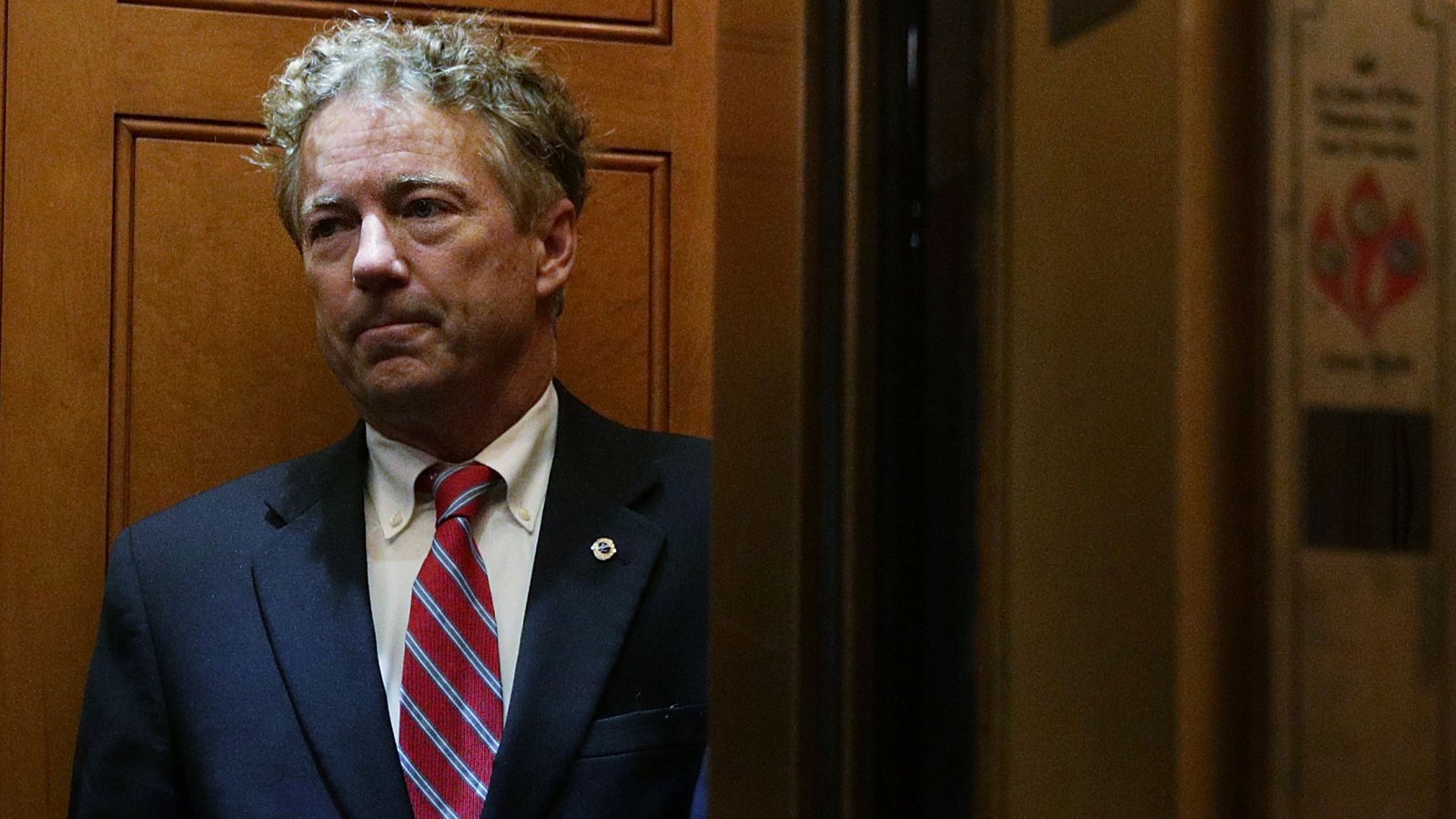 Republican congressional leadership says no plans are in the works to welcome Russian government officials to Capitol Hill, contrary to what Senator Rand Paul (R-KY) announced this week in Moscow. 
Senate Majority Leader Mitch McConnell (R-Ky.) and House Speaker Paul Ryan (R-Wis.) have neither issued an invitation for a delegation from the Russian legislature nor are discussing it, spokesmen for the top GOP leaders told The Hill.

"Not anything we've discussed," said Brendan Buck, a spokesman for Ryan.

Asked if the Senate GOP leader had issued an invitation or was talking about it, McConnell spokesman David Popp added that "the short answer ... is no."

(...)

The Foreign Relations Committee, of which Paul is a member, is overseen by Sen. Bob Corker (R-Tenn.), who helped craft new Russia sanctions last year and is currently discussing the potential for further penalties.

"No invitation has been extended from the Senate Foreign Relations Committee," Micah Johnson, Corker's communications director, said in a statement on Thursday.

The distance between Paul and members of GOP leadership comes as the libertarian-minded senator has emerged as one of Trump's most vocal defenders on Russia.

(...)

Paul's defense of Trump comes as the president's warmer rhetoric toward Moscow — including remarks last month during a joint press conference with Russian President Vladimir Putin in Helsinki casting doubt on Russia's interference in the 2016 election — has raised eyebrows in Washington.

Both McConnell and Ryan previously said they would not issue an invitation for Putin to visit the Capitol even as the administration worked to orchestrate a meeting between Trump and his Russian counterpart in Washington, D.C.

(...)

Doug Stafford, an adviser for Paul, told the Louisville Courier-Journal that the senator was acting in his capacity as a member of the Foreign Relations Committee "and in cooperation with President Trump and the State Department." 

"Other senators  ... may join in efforts for dialogue, diplomacy, and peace if they see fit," Stafford added in the statement to the Kentucky newspaper. "Senator Paul didn't need anyone's permission to extend this invite."
GOP leaders: No talk of inviting Russia delegation to Capitol (The Hill)