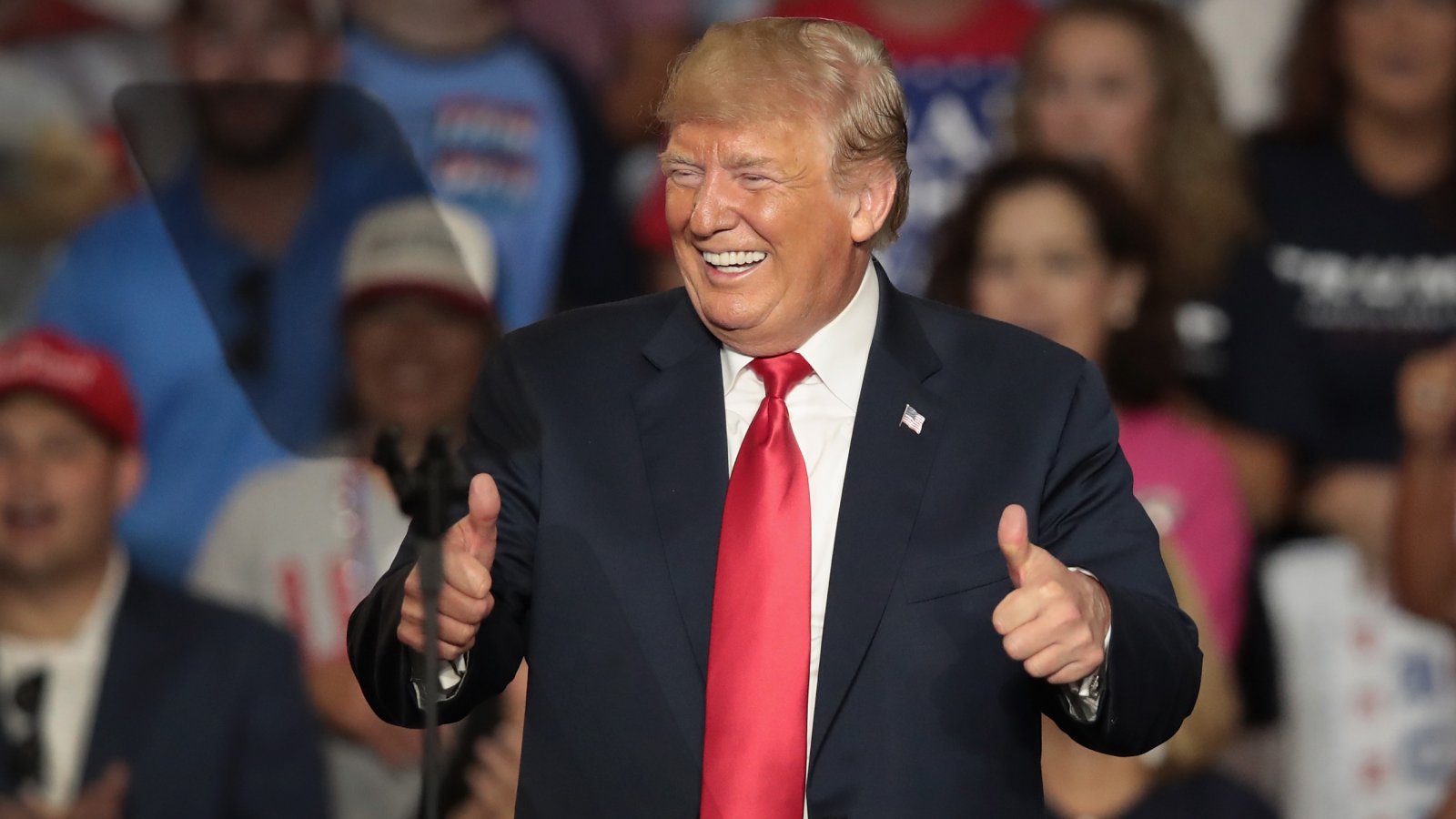 President Trump sent out a tweet Sunday morning confirming the June 9, 2016 Trump Tower meeting was about getting dirt on Hillary Clinton from a Russian lawyer and her associates and not adoptions as the statement he crafted for his son claimed. 

The reporting the president most likely references is a Washington Post article published Saturday detailing his escalating concern and anger over the Russia probe. 
At rare moments of introspection for the famously self-centered president, Trump has also expressed to confidants lingering unease about how some in his orbit — including his eldest son, Donald Trump Jr. — are ensnared in the Russia probe, in his assessment simply because of their connection to him.

Yet in public, Trump is a man roaring. The president, more than ever, is channeling his internal frustration and fear into a ravenous maw of grievance and invective. He is churning out false statements with greater frequency and attacking his perceived enemies with intensifying fury. 

(...)

Trump, who has decamped to his New Jersey golf estate for an 11-day working vacation, is at a critical juncture in the Russia investigation as he decides in coming days whether to sit for an interview with Mueller or defy investigators and risk being issued a subpoena.

(...)

Trump's lawyers say it is the president himself who is calling the shots in what is becoming an all-out public relations blitz to discredit Mueller.

(...)

Still, Trump has confided to friends and advisers that he is worried the Mueller probe could destroy the lives of what he calls "innocent and decent people" — namely Trump Jr., who is under scrutiny by Mueller for his role organizing a June 2016 meeting at Trump Tower with Russians promising dirt on Hillary Clinton. As one adviser described the president's thinking, he does not believe his son purposefully broke the law, but is fearful nonetheless that Trump Jr. inadvertently may have wandered into legal jeopardy.
CNN:
Trump Jr. and his attorney have insisted he has always told the truth. But his claims publicly and to the Senate Judiciary Committee that he never told his father about the 2016 Trump Tower meeting with a Russian attorney promising dirt on Hillary Clinton have been contradicted by others in Trump's orbit. Michael Cohen, Trump's longtime attorney and former fixer, is said to be prepared to testify that the President knew about the Trump Tower meeting ahead of time, sources with knowledge of the matter told CNN. Trump has denied knowing about the meeting before it happened.

(...)

The explanations about the reason for the meeting from Trump Jr., the White House and the President's legal team have changed and been contradictory over time. In a statement to The New York Times last summer, Trump Jr. said the meeting was primarily about adoption policies, and spokespersons for the President repeatedly denied that Trump was involved in crafting it. But it was revealed in June of this year that a letter from the President's attorneys to Mueller said Trump did in fact "dictate" the statement -- raising the question of why Trump tried to hide the true premise of the meeting.
The New Yorker has a clear explanation as to why the president's Sunday morning online statement is problematic and what this all means. 
The tweet contains several crucial pieces of information. First, it is a clear admission that Donald Trump, Jr.,'s original statement about the case was inaccurate enough to be considered a lie. He had said the meeting was with an unknown person who "might have information helpful to the campaign," and that this person "primarily discussed a program about the adoption of Russian children." This false statement was, according to his legal team, dictated by the President himself. There was good reason to mislead the American people about that meeting. Based on reporting—at the time and now—of the President's admission, it was a conscious effort by the President's son and two of his closest advisers to work with affiliates of the Russian government to obtain information that might sway the U.S. election in Trump's favor. In short, it was, at minimum, a case of attempted collusion. The tweet indicates that Trump's defense will continue to be that this attempt at collusion failed—"it went nowhere"—and that, even if it had succeeded, it would have been "totally legal and done all the time." It is unclear why, if the meeting was entirely proper, it was important for the President to declare "I did not know about it!" or to tell the Attorney General, Jeff Sessions, to "stop this Rigged Witch Hunt right now."

The President's Sunday-morning tweet should be seen as a turning point. It doesn't teach us anything new—most students of the case already understand what Donald Trump, Jr., Paul Manafort, and Jared Kushner knew about that Trump Tower meeting. But it ends any possibility of an alternative explanation ... 

(...)

It was possible, just days ago, to believe—with an abundance of generosity toward the President and his team—that the meeting was about adoption, went nowhere, and was overblown by the Administration's enemies. No longer. The open questions are now far more narrow: Was this a case of successful or only attempted collusion? Is attempted collusion a crime? What legal and moral responsibilities did the President and his team have when they realized that the proposed collusion was underway when the D.N.C. e-mails were leaked and published? And, crucially, what did the President know before the election, after it, and when he instructed his son to lie?
Trump voicing concerns about son being entangled in Mueller probe (CNN)
Trump at a precarious moment in his presidency: Privately brooding and publicly roaring (WaPo)
The Day Trump Told Us There Was Attempted Collusion with Russia (New Yorker)