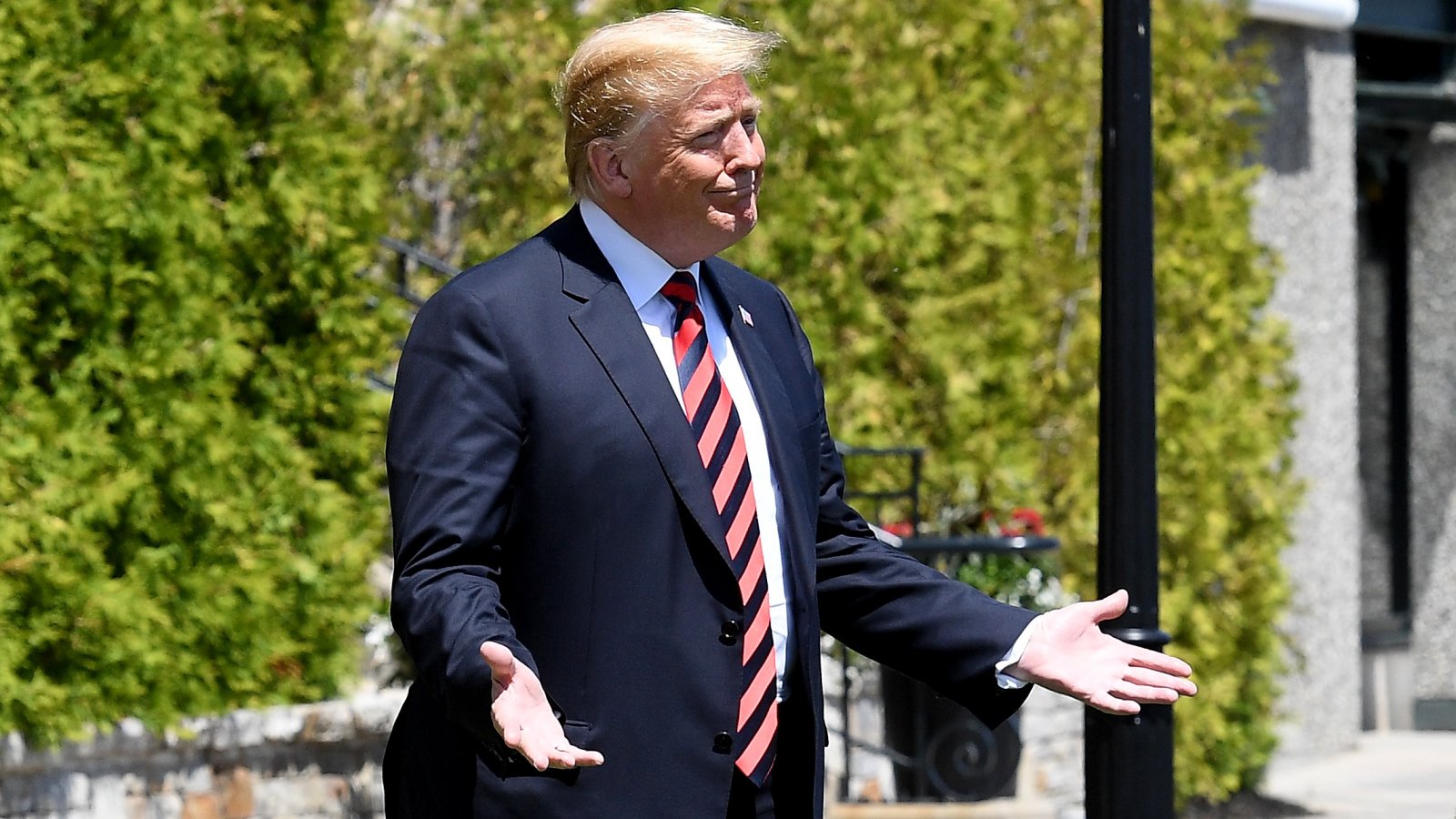 Politico reported last month President Trump often communicates with associates using unsecured devices, and now four Democratic Senators are asking the National Counterintelligence and Security Center provide the Senate Intelligence Committee with a threat assessment. 
Trump routinely uses cellphones to tweet and communicate with friends that don't have the same level of security as his predecessors' had ... At least one of his devices has its camera and microphone intact, which experts believe could be used to spy on the president if his phone were compromised.
Senators Dianne Feinstein (D-CA), Martin Heinrich (D-NM), Ron Wyden (D-OR.), and Dick Durbin (D-IL) have written to Director William Evanina wanting to know if the president's cellphone use has exposed any sensitive information or compromised anything classified. 
"If the President has indeed been using unsecured devices to communicate with associates, it represents a grave danger to U.S. national security," the senators said in the letter, which was dated Wednesday.

Unlike President Barack Obama, who would hand over his White House phones for inspection every 30 days to be examined by telecommunications staffers for suspicious activity, Trump has gone as long as five months without a checkup on a phone he primarily uses for Twitter. According to an administration official, Trump has resisted swapping out the phone on a monthly basis because it is "too inconvenient."
In addition, the Senators would like Evanina to answer questions concerning the discovery of cell-site simulators close to the White House and other important government facilities. 
Democratic Sen. Ron Wyden of Oregon first raised the alarm in a letter to the Department of Homeland Security last November, seeking answers on the possibility of foreign intelligence services and criminals using the devices to spy on senior members of the U.S. government.

The surveillance technology, also referred to as International Mobile Subscriber Identity catchers or "Stingrays," can be used to impersonate cell phone towers to locate and identify nearby phones.

This means a mobile phone can be tricked into locking onto the surveillance device instead of a legitimate cell tower, thus revealing the exact location of a particular cellphone.

In a March 26 letter responding to Wyden's questions, the agency acknowledged it had detected anomalous surveillance activity in the nation's capital and other major cities that appeared to be consistent with IMSI catchers.
From the four Senators' letter to Evanina:
 
Dem lawmakers ask for threat assessment over Trump's phone use (Politico)
'Too inconvenient': Trump goes rogue on phone security (Politico)
DHS observes possible cellphone-site simulators in Washington area (ABC News)