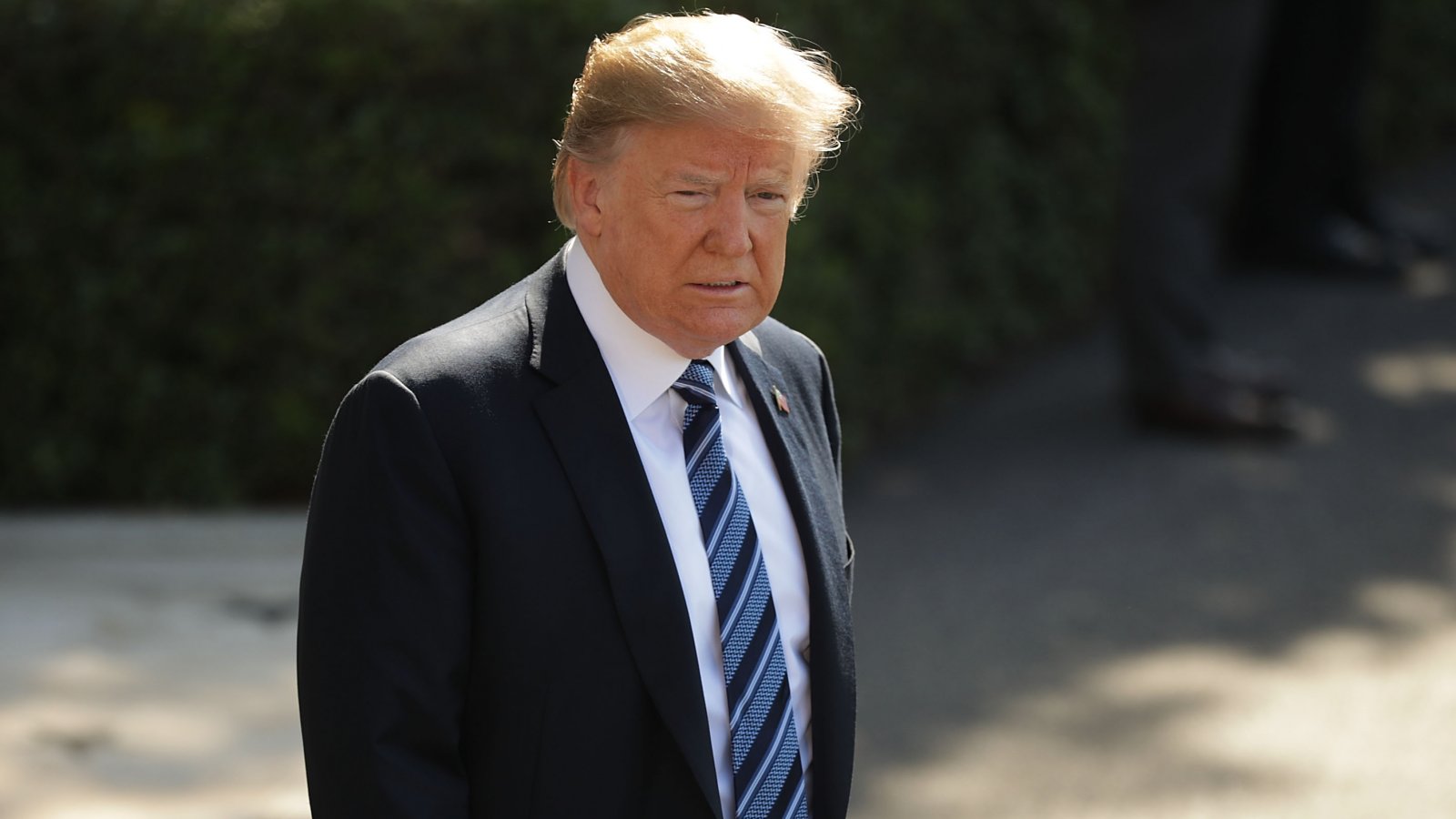 President Trump tweeted remarks Thursday – apparently first made by conservative radio host Rush Limbaugh – wondering why no one ever warned him Russia was trying to infiltrate his campaign.

CNN:
Trump has pressed this point throughout the past week. During a Memorial Day weekend full of tweets about the Russia probe, Trump wrote, "why didn't the crooked highest levels of the FBI or 'Justice' contact me to tell me of the phony Russia problem?"
Problem with this line of attack is that senior intelligence officials did brief the president on August 17, 2016.
CNN:
The security briefing included information about potential interference by foreign actors, including Russia, according to sources familiar with a memo that detailed the August 2016 briefing. In October 2017, senior Justice Department officials gave lawmakers from both parties a readout on the 2016 briefing after Republicans demanded to see documents about the Russia investigation and related matters.

(...)

Trump was also told that the Russian government was trying to meddle in the election and that Russia played a direct role in hacks against the Democratic National Committee, NBC News reported in October 2016. Internal DNC emails were published by WikiLeaks about one month before Trump received the briefing.

James Clapper, the former director of national intelligence whose office prepared the sensitive campaign-season briefings, confirmed that both candidates were informed about Russia's role in the hacks.

(...)

With Trump, the situation was unique because the FBI was conducting a counterintelligence investigation into his campaign while it was warning him about Russia.

"They likely would not be so specific as to outline the things they are seeing, because they don't want to blow their investigation," Campbell said. "But it is incumbent upon the intelligence community to provide both candidates with a baseline level of what the threat is and how to protect against those threats. "

These initial briefings are meant to establish a working relationship, and officials from both campaigns would likely be told to reach out to the FBI if they sensed anything suspicious, Campbell added.
New York Magazine's Jonathan Chait raises a more important question. Why, when senior intelligence officials briefed the president on August 17, 2016, did no one from the campaign tell the FBI the Russians had visited Trump Tower offering dirt on Hillary Clinton just two months earlier?
So, to recap: Trump's campaign was holding secret meetings with Russians who wanted to help his campaign. The FBI warned Trump about Russian campaign infiltration. Trump did not tell the FBI about the secret meetings his campaign held, and publicly dismissed their conclusions about Russia's intentions. And now his position is that this is the FBI's fault for failing to warn him.
Trump says he wasn't warned in 2016 about Russia threats. He was. (CNN)
Trump: Why Didn't FBI Warn Me About Russia? (It Did.) (NYMag)