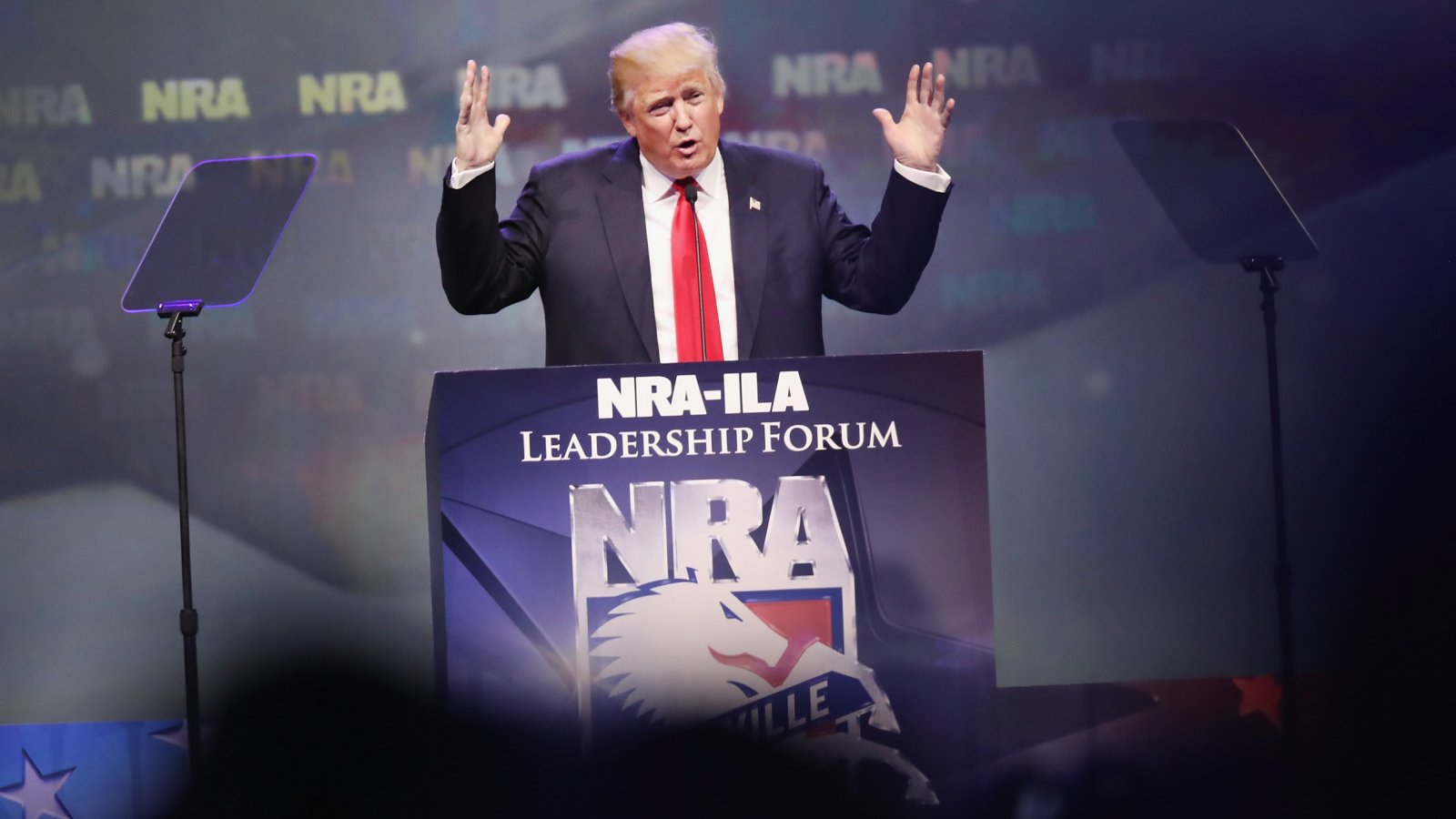 The National Rifle Association (NRA) is admitting it does receive funds from foreign sources but claims it does not spend that money on U.S. elections, an assertion that is difficult for outsiders to evaluate. 
NPR:
Pressure on the organization has also been increased by a McClatchy report which suggested that the FBI had been investigating whether a top Russian banker with Kremlin ties illegally funneled money to the NRA to aid President Trump's campaign for president. The Federal Election Commission has also opened a preliminary investigation into this question. 

The NRA is not required to be transparent about how money moves between its various political entities, and this leaves questions unanswered about how these foreign funds were ultimately spent.

In the context of ongoing investigations, Sen. Ron Wyden, the top Democrat on the Senate Finance Committee, wrote to the National Rifle Association earlier this month asking, "Can you categorically state that your organizations have never, wittingly or unwittingly, received any contributions from individuals or entities acting as conduits for foreign entities or interests?"

The NRA said that in fact they do receive foreign money, but not for election purposes.

(...)

The NRA's response was not sufficient for Wyden. In a letter dated March 27, the senator demanded that the organization provide a detailed accounting of how foreign funds were used over the past three years, whether they were targeted at particular American audiences, and what its measured impact was. 

Wyden also demanded to know whether any Russian nationals or foreign individuals had been members of the NRA's donor programs, and whether the NRA received any money from sanctioned individuals.

(...)

The NRA has a variety of accounts, and the NRA Political Victory Fund is their official political action committee and must report all of its spending to the Federal Election Commission. 

It also has other accounts that require less transparency, and do not report spending to the FEC — and in those funds, the NRA told Wyden, they "receive funds from foreign persons only for purposes not connected to elections, as permitted by federal law." 

However, the NRA acknowledges that money moves between those accounts: "transfers between accounts are made as permitted by law," the NRA's general counsel wrote.
Full story: NRA Says It Receives Foreign Funds, But None Goes To Election Work (NPR)
NRA Letter to Senator Ron Wyden and Senator Wyden's Reponse to the NRA (via Casey Michel)