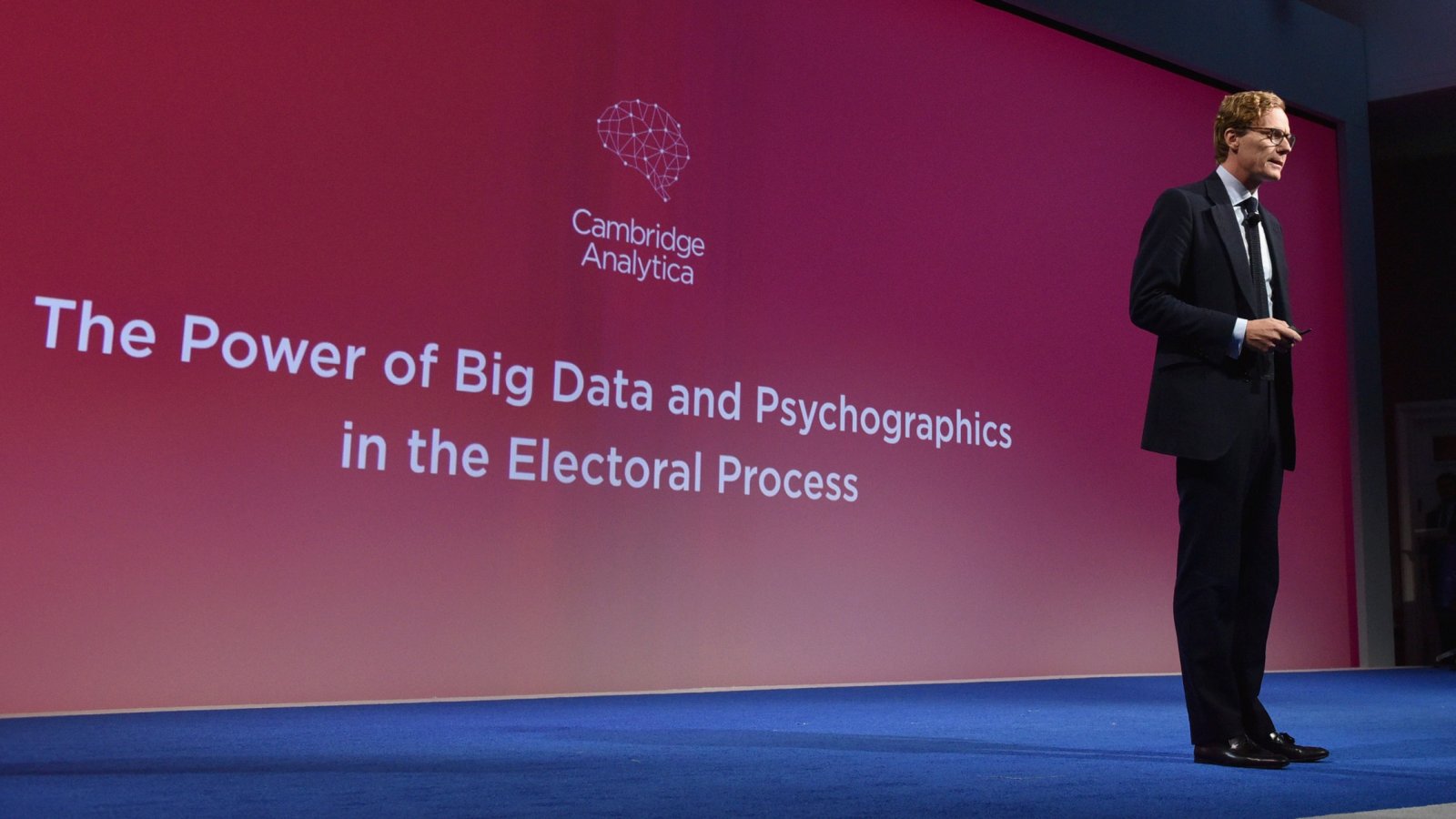 The New York Times reveals Cambridge Analytica, the Trump campaign data analytics firm now accused of secretly accessing tens of millions of Facebook profiles without permission, had business contacts with Russians, in spite of company director Alexander Nix testifying to the contrary in a British Parliament hearing last month. 
"As far as I'm aware, we've never worked for a Russian company," Mr. Nix added. "We've never worked with a Russian organization in Russia or any other country, and we don't have any relationship with Russia or Russian individuals."

But Mr. Nix's business did have some dealings with Russian interests, according to company documents and interviews.

Mr. Nix is a director of SCL Group, a British political and defense contractor, and chief executive of its American offshoot, Cambridge Analytica, which advised the Trump campaign. The firms' employees, who often overlap, had contact in 2014 and 2015 with executives from Lukoil, the Russian oil giant.

Lukoil was interested in how data was used to target American voters, according to two former company insiders who said there were at least three meetings with Lukoil executives in London and Turkey. SCL and Lukoil denied that the talks were political in nature, and SCL also said there were no meetings in London.

(...)

Cambridge Analytica also included extensive questions about Russia's president, Vladimir V. Putin, in surveys it was carrying out in American focus groups in 2014. It is not clear what — or which client — prompted the line of questioning, which asked for views on topics ranging from Mr. Putin's popularity to Russian expansionism.

(...)

... Christopher Wylie, who helped found Cambridge Analytica and develop the company's voter-profiling technology, said Lukoil showed interest in how the company used data to tailor messaging to American voters.

"I remember being super confused," said Mr. Wylie, who took part in one of the Lukoil meetings.

"I kept asking Alexander, 'Can you explain to me what they want?'" he said, referring to Mr. Nix. "I don't understand why Lukoil wants to know about political targeting in America."

"We're sending them stuff about political targeting — they then come and ask more about political targeting," Mr. Wylie said, adding that Lukoil "just didn't seem to be interested" in how the techniques could be used commercially.

(...)

Though Lukoil is not state-owned, it depends on Kremlin support, and its chief executive, Vagit Alekperov, has met with Mr. Putin on a number of occasions. Reuters reported last year that Lukoil and other companies received instructions from the state energy ministry on providing news stories favorable to Russian leadership.
The Guardian says Lukoil "is now on the US sanctions list" and "has been used as a vehicle of government influence."
The chief executive of Lukoil, Vagit Alekperov, is a former Soviet oil minister who has said the strategic aims of Lukoil are closely aligned with those of Russia. "I have only one task connected with politics, to help the country and the company. I'm not close to Mr Putin, but I treat him with great respect," he told the New York Times.
In addition, Aleksandr Kogan, the Cambridge University researcher who harvested Facebook data for Cambridge Analytica "had previously unreported ties to a Russian university, including a teaching position and grants for research into the social media network."
...[W]hile he was helping turn Facebook profiles into a political tool he was also an associate professor at St Petersburg State University, taking Russian government grants to fund other research into social media.

(...)

Kogan told the Observer: "Nothing I did on the Russian project was at all related to Cambridge Analytica in any way. No data or models." His recollection was that the Russia project had started a year after his collaboration with Cambridge Analytica ended.
Full story: Data Firm Tied to Trump Campaign Talked Business With Russians (NYT)
Cambridge Analytica: links to Moscow oil firm and St Petersburg university (The Guardian)