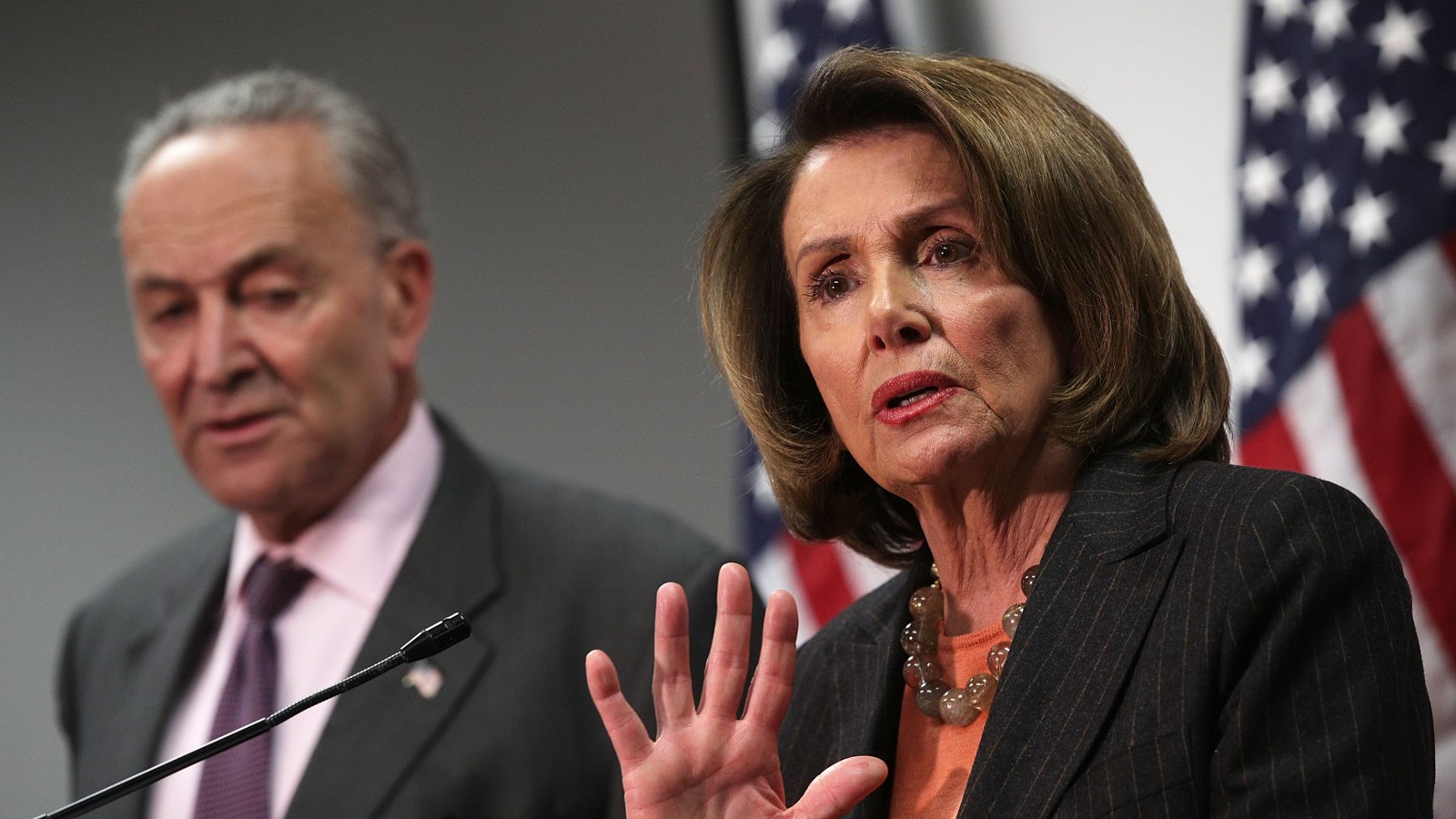 On Monday, 140 House Democrats sent the president a letter asking him to impose the sanctions on Russia that Congress approved with overwhelming margins and Trump, albeit reluctantly, signed into law.
"Your actions over the last year have shown that you will constantly excuse President [Vladimir] Putin and deny his well established assistance to your campaign in 2016," the letter states.

"With this latest action, you are ignoring the law and the prerogatives of a coequal branch of government and letting Russia know you will do nothing to stop additional interference in our elections," it continues. 
At the same time, Democratic party leadership is calling on President Trump to take action regarding the 13 Russian nationals Special Counsel Robert Mueller indicted for U.S. election interference. 
Senate Leader Chuck Schumer (D-NY), House Minority Leader Nancy Pelosi (D-CA), Senator Dianne Feinstein (D-CA), ranking member on the Senate Judiciary Committee, and Representative Jerrold Nadler (D-NY), ranking member on the House Judiciary Committee, want the president to use the full power of the State and Justice Departments to extradite the accused and have them stand trial in the United States.
Their letter also mentions the President's stunning refusal to implement sanctions. 
From the letter:
Recently, Russian President Vladimir Putin asserted in an interview that Russia will "never" extradite any of the Russians indicted for election-meddling. While Putin's stance is not surprising, it is also simply unacceptable.

The Russian government's efforts to interfere with American democracy have not abated since the 2016 election and likely have intensified. It is extraordinary and confounding how little your administration is doing to counter Putin's campaign to undermine our grand democracy, including the refusal to implement sanctions that passed Congress nearly unanimously.

(...)

Ensuring these Russian nationals stand trial in the United States is imperative for deterring Russia from future attacks on our democracy and would be a signal to those who seek to meddle with our election that such actions are not without consequences.
140 House Dems urge Trump to impose Russia sanctions (The Hill)
IN WAKE OF PUTIN'S VOW TO "NEVER" EXTRADITE THE 13 RUSSIAN NATIONALS INDICTED BY SPECIAL COUNSEL MUELLER FOR ELECTION TAMPERING, TOP DEMOCRATS URGE PRESIDENT TRUMP TO USE ALL POSSIBLE RESOURCES TO ENSURE THESE RUSSIAN FUGITIVES STAND TRIAL IN U.S. (press release)