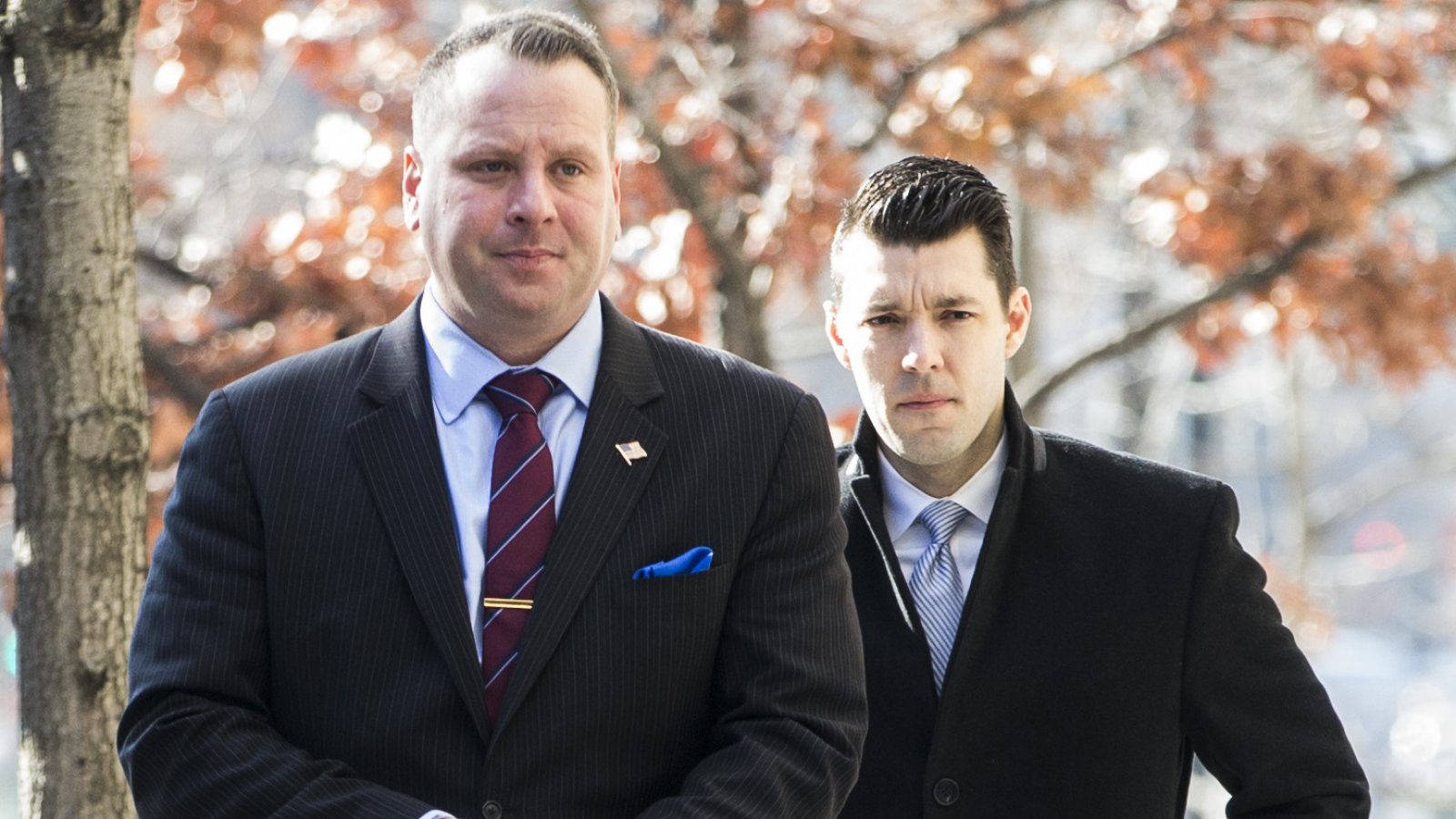 UPDATE:
A stone-faced Sam Nunberg leaves his grand jury testimony and refuses to answer questions, shakes his head when asked for comment. He escapes to a waiting white car, which zooms away

— Manu Raju (@mkraju) March 9, 2018
---
What a difference a few days make. Sam Nunberg turned up as required to testify before a federal grand jury Friday after spending the day Monday insisting he would not cooperate with Special Counsel Robert Mueller's subpoena to turn over communications and appear in court. 
Nunberg made no comment to reporters as he entered the federal courthouse, other than to say that he would not make a statement after his grand jury testimony.

(...)

Nunberg shocked Washington observers with his series of unfiltered and sometimes contradictory interviews on Monday ... 

A CNN interviewer told Nunberg she smelled alcohol on his breath but he denied he had been drinking. On Tuesday, Fox Business Network reported Nunberg intended to seek treatment for alcoholism following his grand jury appearance.Nunberg, 36, is an associate of Trump ally and longtime political consultant Roger Stone. Mueller wants to determine whether Stone played any role in the publication of Democratic emails hacked by Russian intelligence operatives, according to sources familiar with the investigation.
CNN:
Nunberg did not speak to the press outside the courthouse or on his way into the grand jury area Friday morning. He was accompanied by his lawyer, and a court marshal led them into the grand jury area at 9:30 a.m. ET.

(...)

Mueller's grand jury appears to meet regularly, even weekly or more, in the federal courthouse in Washington. As with any federal grand jury, 16 to 23 individuals review the evidence and case overviews that prosecutors present to them, ask witnesses questions under oath, then decide whether prosecutors have enough evidence to bring a criminal case.

The grand jurors and prosecutors are bound by secrecy regarding what happens in their proceedings, though witnesses are able to speak about their interactions with a grand jury. No one but the witness, the jurors, prosecutors and limited courthouse staff such as translators are able to sit in on grand jury hearings. So, even though Nunberg's attorney accompanied him to the court Friday, the lawyer can't be in the grand jury hearing.

Ultimately, at least 12 grand jurors must approve the new indictments.
Nunberg caps off strange week with appearance before Mueller grand jury (CNN)
Russia probe grand jury hears from ex-Trump aide Nunberg (Reuters)