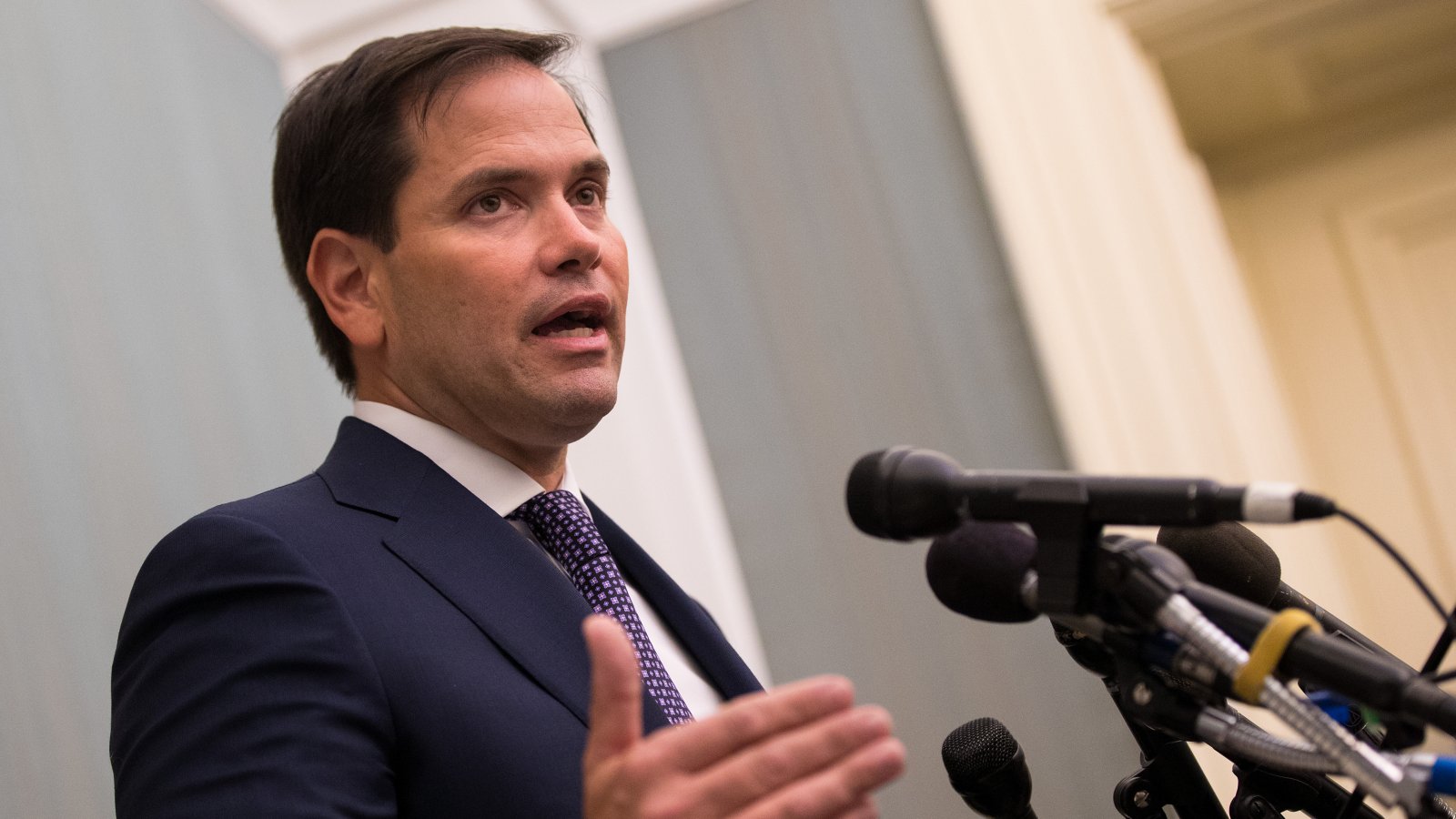 Senators Marco Rubio (R-FL) and Chris Van Hollen (D-MD) have introduced a bill that "would require America's spy bosses to report within one month of a federal election on whether a foreign power had interfered with it."
NPR:
If Director of National Intelligence Dan Coats found that Russia, China or any other foreign adversary had tried to disrupt the American political process, the legislation would trigger automatic punishments.

The bill singles out Russia: if it interfered, the legislation mandates "major" new sanctions on Russian finance, energy, defense and other sectors. Plus it would blacklist Russian oligarchs from entering the U.S. and freeze their assets and require other actions.

(...)

"We cannot be a country where foreign intelligence agencies attempt to influence our political process without consequences. This bill will help to ensure the integrity of our electoral process by using key national security tools to dissuade foreign powers from meddling in our elections," Rubio said.
The legislation defines interference by using what we know about Russia's 2016 election meddling.
Foreign governments would be targeted if they purchased ads to influence an election; use social media to spread false information to American voters; hack campaign emails; or hinder access to elections infrastructure such as websites providing information on polling locations, the bill says.
The two Senators also co-wrote an op-ed for The Washington Post emphasizing the severity of what Russia did and the importance of taking action now:
While the 2016 election may have left our country divided on many issues, it exposed one critical problem that should unite all Americans: Our democratic process is vulnerable to attacks by hostile foreign powers. As our intelligence community unanimously assessed, Russia used social media channels to influence and mislead voters. It also hacked political campaign committees and local elections boards in a brazen attempt to undermine and subvert our elections.

There is no reason to think this meddling will be an isolated incident. In fact, we expect the threat will grow in future years. The United States must do everything possible to prevent these attacks in the future — and lay out the consequences well in advance of our next elections. Today, we are introducing bipartisan legislation to do just that.

(...)

We cannot underscore enough the urgency of this issue. In less than a year, Americans will head to the ballot box for the midterm elections. Our next presidential election will be here before we know it. It is unrealistic to think we can simply sit back and hope that we do not face another attack by a hostile foreign power.
Our elections are in danger. Congress must defend them. (WaPo Opinion)
Did A Foreign Power Interfere In The Election? New Bill Would Mandate An Answer (NPR)