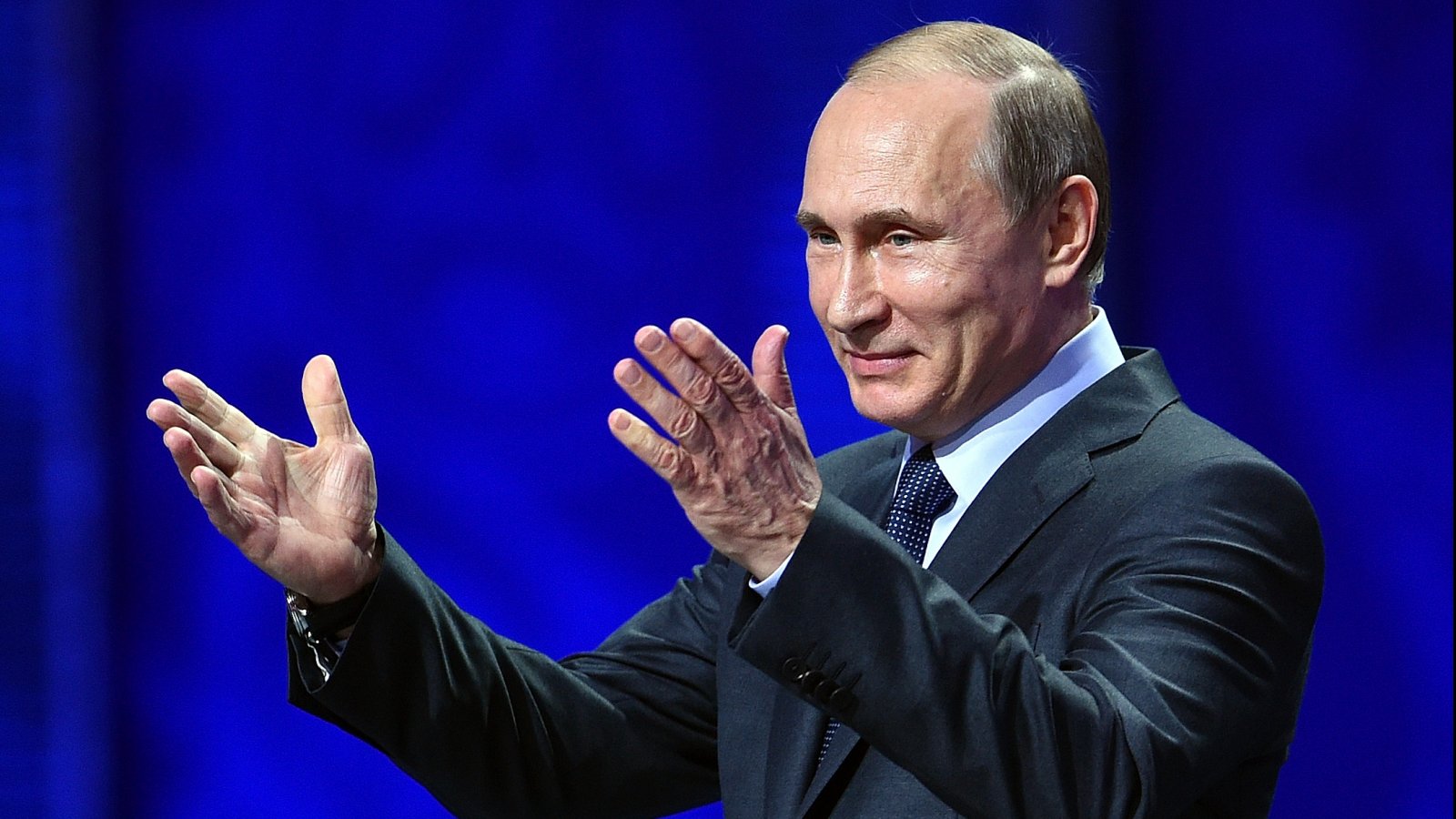 On December 8th, Vladimir Putin announced his plans to run for re-election as an independent candidate. He is likely to win the March 18th contest given his approval rating hovers around 80 percent. 
But that has not stopped the Russian President from eliminating potential competition. 
On Monday, December 25th, the Russia's Central Election Commission (CEC) banned activist Alexey Navalny from entering the race, one day after supporters held the requisite nomination gatherings for him. Navalny has an embezzlement conviction on his record, and Russian law says convicted criminals can't run for office. However, Navalny's supporters say the charge was politically motivated to stop his candidacy.
CNN: 
Navalny called for a boycott of the March 2018 election in response to the CEC's decision. 

"We are announcing a voters' strike," Navalny said. "The procedure in which we are invited to participate is not an election. It involves only Putin and those candidates whom he personally chose, who do not pose a slightest threat to him." 

The opposition activist is widely popular among young people and has tapped into anger over a sluggish economy and endemic corruption. Navalny first rose to prominence during 2011's large-scale anti-government protests.
On Tuesday, the Kremlin announced it wants Navalny investigated for calling the boycott.
Declining to comment on the election commission's decision to bar Navalny, Peskov shrugged off allegations that the presidential poll would be a farce without the opposition leader who has made a name for himself by leveraging social media and conducting corruption investigations into senior officials. 

"The fact that one of the would-be candidates is not taking part has no bearing on the election's legitimacy," said Peskov.
Putin has controlled Russia for the last 17 years, and if he wins in March, he will be in charge for another six, but Navalny claims Putin's support is inflated by a system designed to protect him.
Navalny...says Putin's support is exaggerated and artificially maintained by a biased state media and an unfair system which excludes genuine opponents. 

Navalny, who says he could defeat Putin in a fair election, has been jailed three times this year and charged with breaking the law for organizing public meetings and rallies designed to bolster his presidential campaign.

(...)

The European Union has also questioned the decision to bar Navalny. 

"(It) casts a serious doubt on political pluralism in Russia and the prospect of democratic elections next year," the EU's External Action Service said in a statement on Tuesday. 

"Politically motivated charges should not be used against political participation," it said, urging Moscow to ensure a "level playing field" for all Russian elections.
Kremlin seeks investigation of vote boycott called by Putin opponent (Reuters)
Kremlin critic Alexey Navalny barred from entering presidential race (CNN)
Vladimir Putin Will Run for Re-Election as President of Russia in 2018 (Time)
Kremlin critic nominated to run in Russian presidential race (CNN)