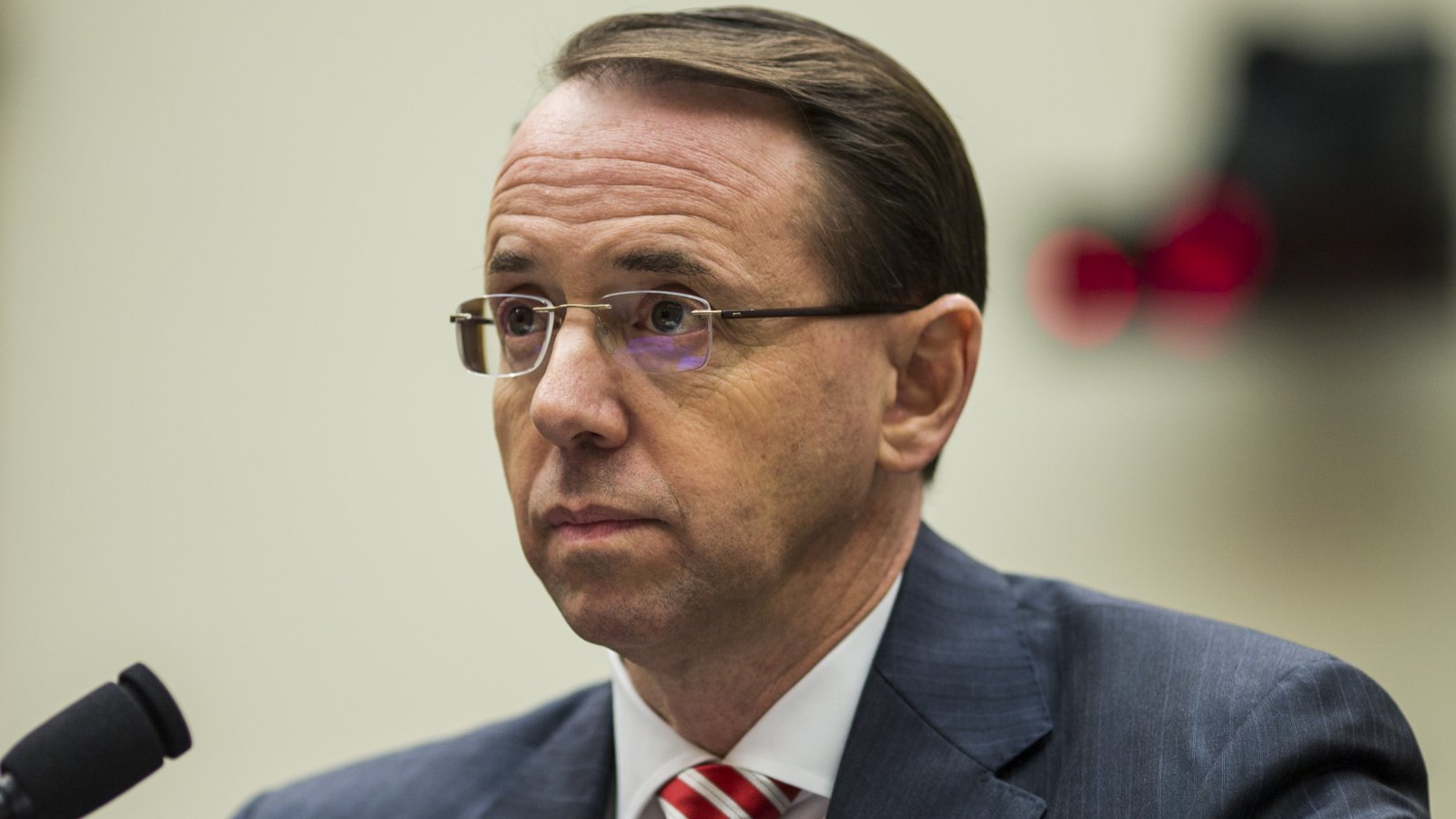 Business Insider points out that the Department of Justice has yet to explain why someone leaked to the media 350 of 10,000 text messages exchanged between FBI employees Peter Strzok and Lisa Page during an ongoing investigation without the Office of Inspector General's permission:
The DOJ's inspector general, Michael Horowitz, said in a letter to House Judiciary Committee Democrats last week that, absent any legal or ethical issues, he gave the DOJ a green light last month to release the texts to Congress. 

Horowitz said his office was not consulted before the DOJ shared the same texts with the press.
In addition, the DOJ only shared 350 of the 10,000 messages with Congress, bringing into question how and why the department selected the ones it did. 
Many of the texts, which were obtained as part of a DOJ inspector general investigation into how the bureau handled the probe into Hillary Clinton's private email server, have since been weaponized by the most vehement critics of special counsel Robert Mueller. Those more sympathetic to the agents have interpreted the texts differently, characterizing them as flirtations whose intent has been purposefully misconstrued.
Strzok and Page, who reportedly were involved romantically, were highly critical of Donald Trump as well as many other political figures, including Bernie Sanders and Eric Holder. But two texts in particular are fueling Republican outrage:
"So look, you say we text on that phone when we talk about Hillary because it can't be traced, you were just venting, bc you feel bad that you're gone so much but that can't be helped right now," Page wrote on April 2, according to a text released by the DOJ last week.

According to Fox News, that text appeared "to show efforts by Strzok and Page to conceal some of their conversations about Clinton during the height of the email investigation," on which they both worked on.

(...)

There is another plausible explanation for the texts, however, when all relevant context is taken into consideration. Page could have been suggesting how Strzok could hide their extramarital affair from his wife and plausibly explain why he was frequently texting on his government-issued phone. 
Business Insider notes that seeing this message in context could help clarify any misinterpretation, but the DOJ is not responding to requests for additional information.
In August 2016, Strzok sent another text that is open to interpretation without knowing what messages came before or after it.
"I want to believe the path you threw out for consideration in Andy's office — that there's no way he gets elected — but I'm afraid we can't take that risk," he wrote. "It's like an insurance policy in the unlikely event you die before you're 40."

According to Senate Judiciary Committee Chairman Chuck Grassley, that text was an example of Strzok appearing to "cross the line into taking some official action to create an 'insurance policy' against a Trump presidency."

(...)

Strzok's text, according to people familiar with his thinking who spoke to the Journal, "was meant to convey his belief that the investigation couldn't afford to take a more measured approach because Mr. Trump could very well win the election. ... It would be better to be aggressive and gather evidence quickly, he believed, because some of Mr. Trump's associates could land administration jobs and it was important to know if they had colluded with Russia."
Read more: The DOJ hasn't answered a key question about its 'highly unusual' decision to release FBI agents' private texts (Business Insider)