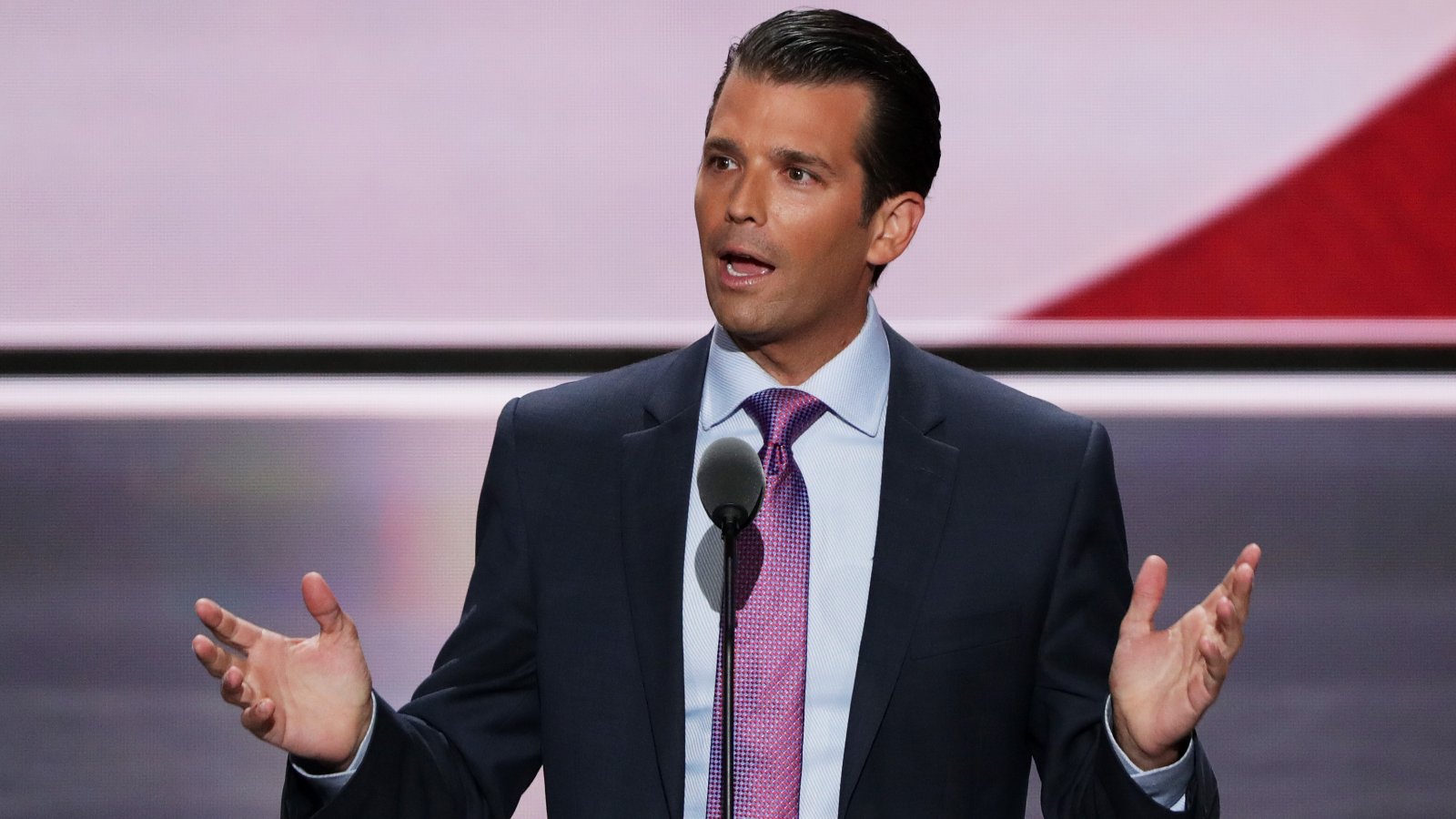 UPDATE: Spokeswoman Sarah Huckabee Sanders said Thursday the White House believes Trump Jr. had a "legitimate reason and basis for not answering those questions" but did not say what the reasons might be. 
President's son had legitimate reasons to not answer House panel questions: White House (Reuters)
---
Donald Trump Jr. spent eight hours behind closed doors with the House Intelligence Committee on Wednesday but refused to answer questions about the conversation he had with his father after The New York Times broke the news that Trump Jr. had met with a Russian lawyer and others at Trump Tower on June 9, 2016.
Trump Jr. claimed he and his father have attorney-client privilege.
Though neither Trump Jr. nor the president is an attorney, Trump Jr. told the House Intelligence Committee that there was a lawyer in the room during the discussion, according to the committee's top Democrat, Rep. Adam Schiff of California. Schiff said he didn't think it was a legitimate invocation of attorney-client privilege.

"I don't believe you can shield communications between individuals merely by having an attorney present," he said, after the committee's lengthy interview with Trump Jr. "That's not the purpose of attorney-client privilege."
Democrats wanted to know more about the Trump Tower meeting but also the President's role in helping draft his son's first, misleading public statement about it. 
Representative Jackie Speier (D-CA) described the interview to CNN:
"He was pretty non-responsive on a lot of issues that, frankly, you would have a recollection of, considering it was just a year ago that many of these events took place when Donald Trump was the candidate," Speier said. "He was by his father's side; he was campaigning with his father. And you get the impression in listening to him that he didn't spend much time talking to his father." 

(...)

[Representative Eric] Swalwell (D-CA) agreed with Speier's characterization of Trump Jr.'s testimony as evasive and somewhat unhelpful, and said the Democrats plan to present the Republicans with legal arguments for why attorney-client privilege "doesn't apply" just because — as Trump Jr. asserted — lawyers were present for the conversations in question. 

But ultimately, Swalwell said, "it's up to the Republicans whether or not to call him back."
Republicans on the committee indicated they were satisfied with Trump Jr.'s answers but declined to discuss the substance of the hearing.
A 'serious case of amnesia': House Intel Democrat says Trump Jr. was 'pretty non-responsive' in 8-hour interview (Business Insider)
Trump Jr. cites attorney-client privilege in not answering panel's questions about discussions with his father (Politico)