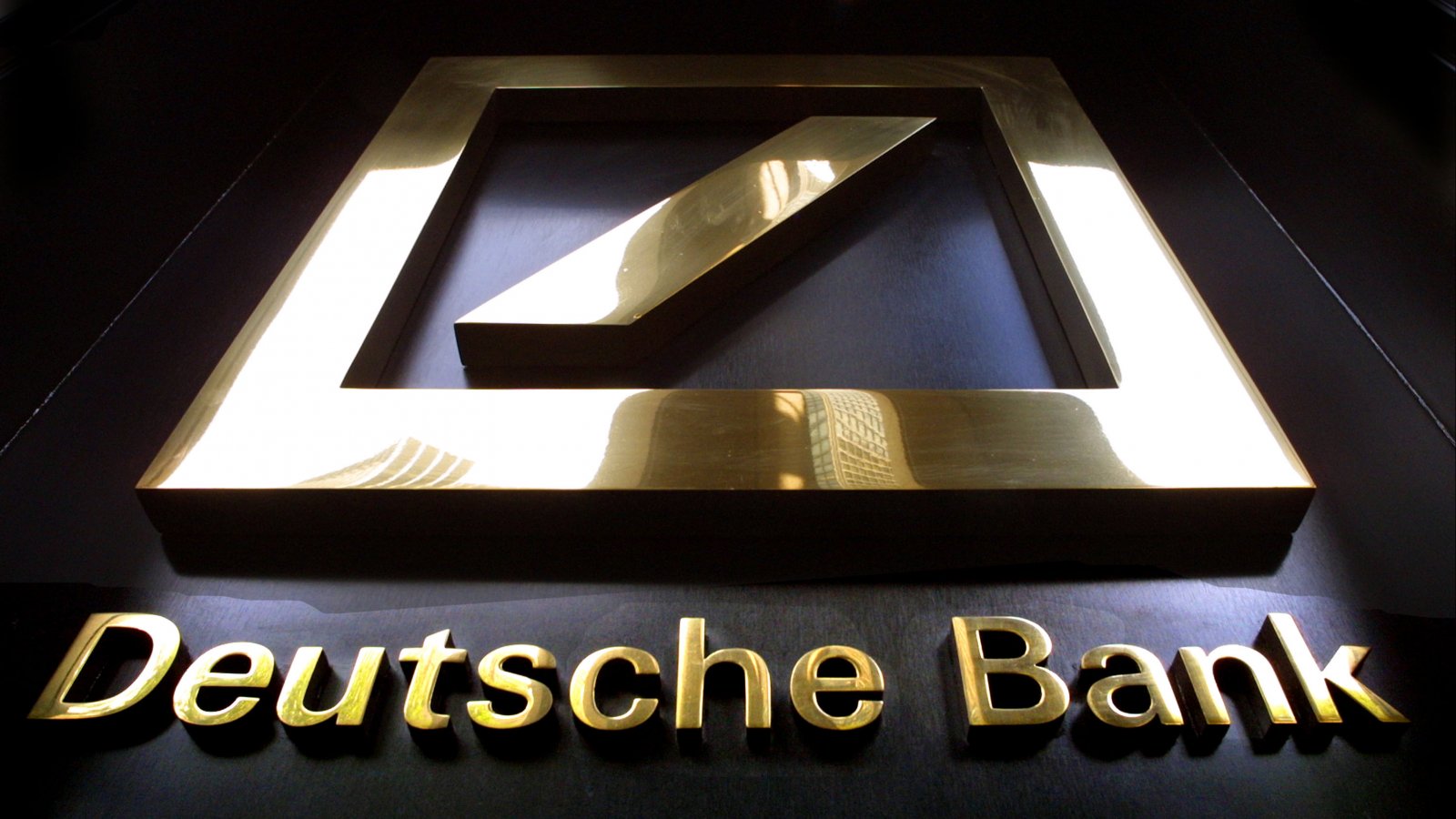 UPDATE: Bloomberg Politics says Deutsche Bank has cooperated with Mueller's subpoena but also issues an important correction:
Deutsche Bank AG provided records to special prosecutor Robert Mueller's investigation after receiving a subpoena several weeks ago, according to a person briefed on the matter.

Those records pertain to people affiliated with President Donald Trump, said the person, who asked not to be identified because the action hasn't been announced. Several news outlets -- including Bloomberg -- reported yesterday that the subpoena targeted Trump and his family's bank records, which was disputed by Trump's personal lawyer and the White House.

"We have confirmed that the news reports that the Special Counsel had subpoenaed financial records relating to the president are false. No subpoena has been issued or received. We have confirmed this with the bank and other sources," Trump's lawyer John Dowd wrote in an email Dec. 5.
AFP reported late Dec. 5 that the subpoena was issued in connection with Paul Manafort, Trump's former campaign chairman who was indicted in October.
Deutsche Bank Records Said to Be Subpoenaed by Mueller (Bloomberg Politics)
---
A source tells Reuters that Special Counsel Robert Mueller issued a subpoena to Deutsche Bank "several weeks ago" "for data on accounts held by President Donald Trump and his family."
Deutsche Bank, which has loaned the Trump organization hundreds of millions of dollars for real estate ventures, said it would not comment on any of its clients.

The bank rejected demands in June by U.S. House Democrats to provide details of Trump's finances, citing privacy laws.
Deutsche Bank is one of the few lending institutions still willing to do business with Trump given his history of multiple bankruptcies:
A disclosure document posted on the U.S. Office of Government Ethics website in June showed liabilities for Trump of at least $130 million to Deutsche Bank Trust Company Americas.

(...)

Trump got a $106 million loan from Deutsche Bank in 2011 to buy Doral, the golf resort in Miami, according to property filings with the local land register. The Doral loans mature in 2023, his electoral filings show. 

Separately, Deutsche Bank has lent Trump up to $170 million for the Old Post Office, a historic Washington property where he has opened a hotel. 

The bank also gave his Trump Int'l Hotel and Tower, Chicago, a loan of up to $640 million, according to a 2012 property filing. 

(...)

In January, Deutsche Bank agreed to pay $630 million in fines for organizing $10 billion in sham trades that could have been used to launder money out of Russia.
As for the "and his family" part, on June 25, 2017, The Washington Post reported that "Jared Kushner's real estate company finalized a $285 million loan as part of a refinancing package for its property near Times Square in Manhattan" one month before election day 2016. The lender was Deutsche Bank:
The loan came at a critical moment. Kushner was playing a key role in the presidential campaign of his father-in-law, Donald Trump. The lender, Deutsche Bank, was negotiating to settle a federal mortgage fraud case and charges from New York state regulators that it aided a possible Russian money-laundering scheme. The cases were settled in December and January.
Deutsche Bank gets subpoena from Mueller on Trump accounts: source (Reuters)
Kushner firm's $285 million Deutsche Bank loan came just before Election Day (WaPo)