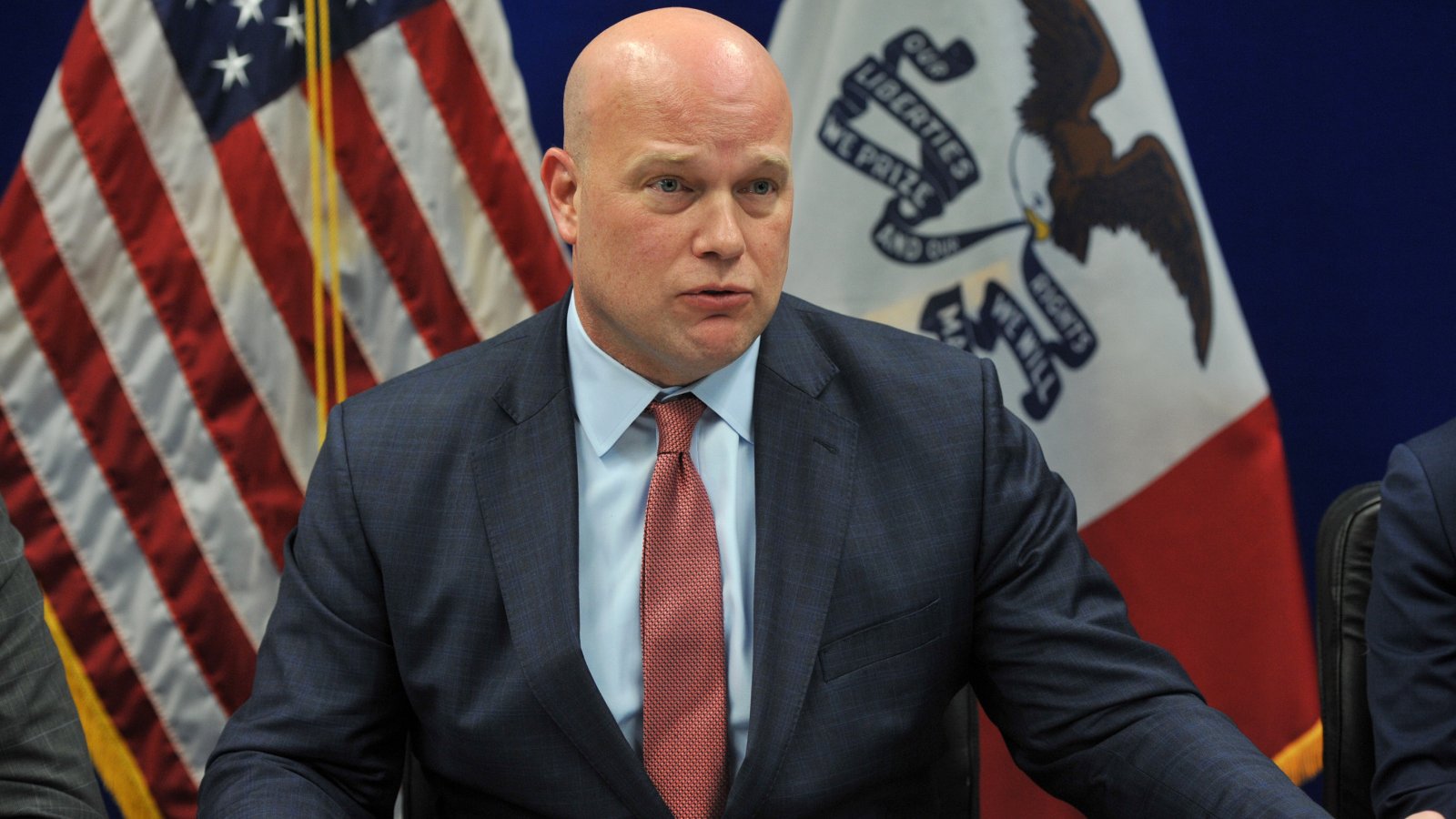 Democratic Senators Richard Blumenthal (CT), Sheldon Whitehouse (RI), and Mazie Hirono (HI) have filed a lawsuit in the U.S. District Court for the District of Columbia accusing President Trump of violating the constitution by appointing Matthew Whitaker, whom the Senate has not approved, to be acting attorney general. 
The suit ...  is the latest and most aggressive salvo against the Whitaker appointment. Last week, the Department of Justice Office of Legal Counsel defended Whitaker's promotion in a memo that drew immediate criticism for its expansive understanding of the president's power. That view is in hot dispute, including from the state of Maryland, which petitioned a federal judge to stop him from serving on constitutional grounds.

The latest suit, which was brought by the groups Protect Democracy and the Constitutional Accountability Center for the Senators, argues that Whitaker's appointment violates the Constitution's Appointments Clause because the U.S. Senate did not confirm him to his prior post. 

(...)

The Senate confirmed Whitaker in 2004 as a U.S. Attorney in Iowa, but his opponents—most prominently George Conway, the husband of White House senior staffer Kellyanne Conway, and former Solicitor General Neal Katyal—say that confirmation has effectively lapsed.

"Installing Matthew Whitaker so flagrantly defies constitutional law that any viewer of Schoolhouse Rock would recognize it," Blumenthal said in a statement. "President Trump is denying Senators our constitutional obligation and opportunity to do our job: scrutinizing the nomination of our nation's top law enforcement official. The reason is simple: Whitaker would never pass the advice and consent test. In selecting a so-called "constitutional nobody" and thwarting every Senator's constitutional duty, Trump leaves us no choice but to seek recourse through the courts."

(...)

To legally challenge Whitaker's appointment, the plaintiffs will have to show they have standing––meaning, that his appointment violated their rights. The question of whether this select group of Democratic senators has standing on grounds that Whitaker's appointment violated their constitutional right to advise and consent the president on cabinet-level appointments will undoubtedly be debated. David Rivkin, a constitutional lawyer who served in the George H. W. Bush and Ronald Reagan administrations, told The Daily Beast previously that to win this kind of suit, the Senate would first have to vote to claim standing as an institution.  
Senate Democrats Sue To Block Matt Whitaker From Serving as Attorney General (Daily Beast)