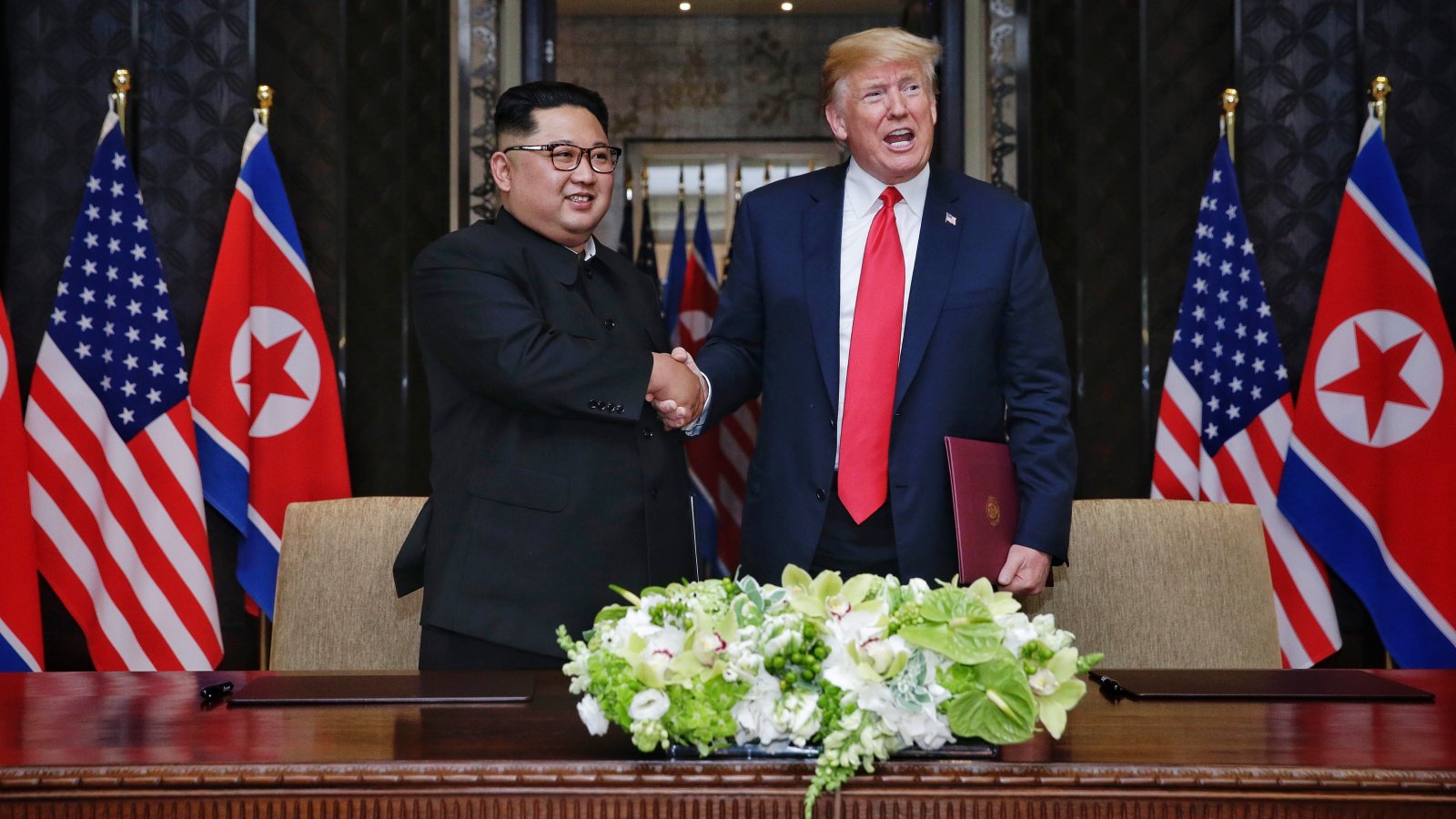 The following passage appeared in a Wall Street Journal article published in January titled, "Talking to Trump: A How-To Guide:"
He can be persuaded to change his mind......especially if it is tactfully done…

Around the same time, Mr. Trump had an idea about how to counter the nuclear threat posed by North Korea, which he got after speaking to Russian President Vladimir Putin: If the U.S. stopped joint military exercises with the South Koreans, it could help moderate Kim Jong Un's behavior. Defense Secretary Jim Mattis used an approach that aides say can work: "He says, 'Your instincts are absolutely correct,' and then gets him [the president] to do the exact opposite of what his instincts say," said one person close to the White House. Mr. Trump dropped the idea, although he has ordered aides to give the exercises a low profile, eliminating press releases and briefings about them.
After his summit with North Korean dictator Kim Jung Un in Singapore Monday, President Trump declared he was doing exactly what Putin had recommended, catching both South Korea and the Pentagon off guard.
Mr. Trump also announced an end to joint U.S.-South Korea military exercises, a goal long-sought by North Korea. The move surprised many at the Pentagon and in Seoul.

"We will be saving a tremendous amount of money. Plus, I think it's very provocative," Mr Trump mentioned.
Hours after Mr. Trump's announcement in Singapore, American troops in Seoul said they are still moving ahead with a military exercise this fall — Ulchi Freedom Guardian — until they receive guidance otherwise from the chain of command.

Lt. Col. Jennifer Lovett, a United States military spokeswoman in South Korea, said in an email that the American command there "has received no updated guidance on execution or cessation of training exercises — to include this fall's schedule Ulchi Freedom Guardian."

"We will continue with our current military posture until we receive updated guidance from the Department of Defense," she added.

(...)

... Mr. Trump's promise to end joint military exercises with Seoul left many South Koreans stunned. The annual exercises have been an integral part of the alliance, forming the bulwark of South Korea's defense against North Korea and Seoul's sense of security among bigger powers in the region.

(...)

The South Korean Defense Ministry hurriedly issued a curt statement saying that it was trying to figure out Mr. Trump's intentions.

American officials said the military exercises are important because the allies use them to ensure readiness and promote the ability to operate with similar equipment and tactics. On a strategic level, they demonstrate the strength of the decades-long alliance with South Korea.

(...)

The president's statement also confused officials in Washington. While "war games" would be canceled, Vice President Mike Pence assured Republican senators that routine military exercises involving American and South Korean troops would continue, said Senator Cory Gardner, Republican of Colorado.
Trump leaves Singapore claiming success after historic meeting with Kim Jong Un (CBS News)
Talking to Trump: A How-To Guide (Wall Street Journal)
Pentagon and Seoul Surprised by Trump Pledge to Halt Military Exercises (NYT)