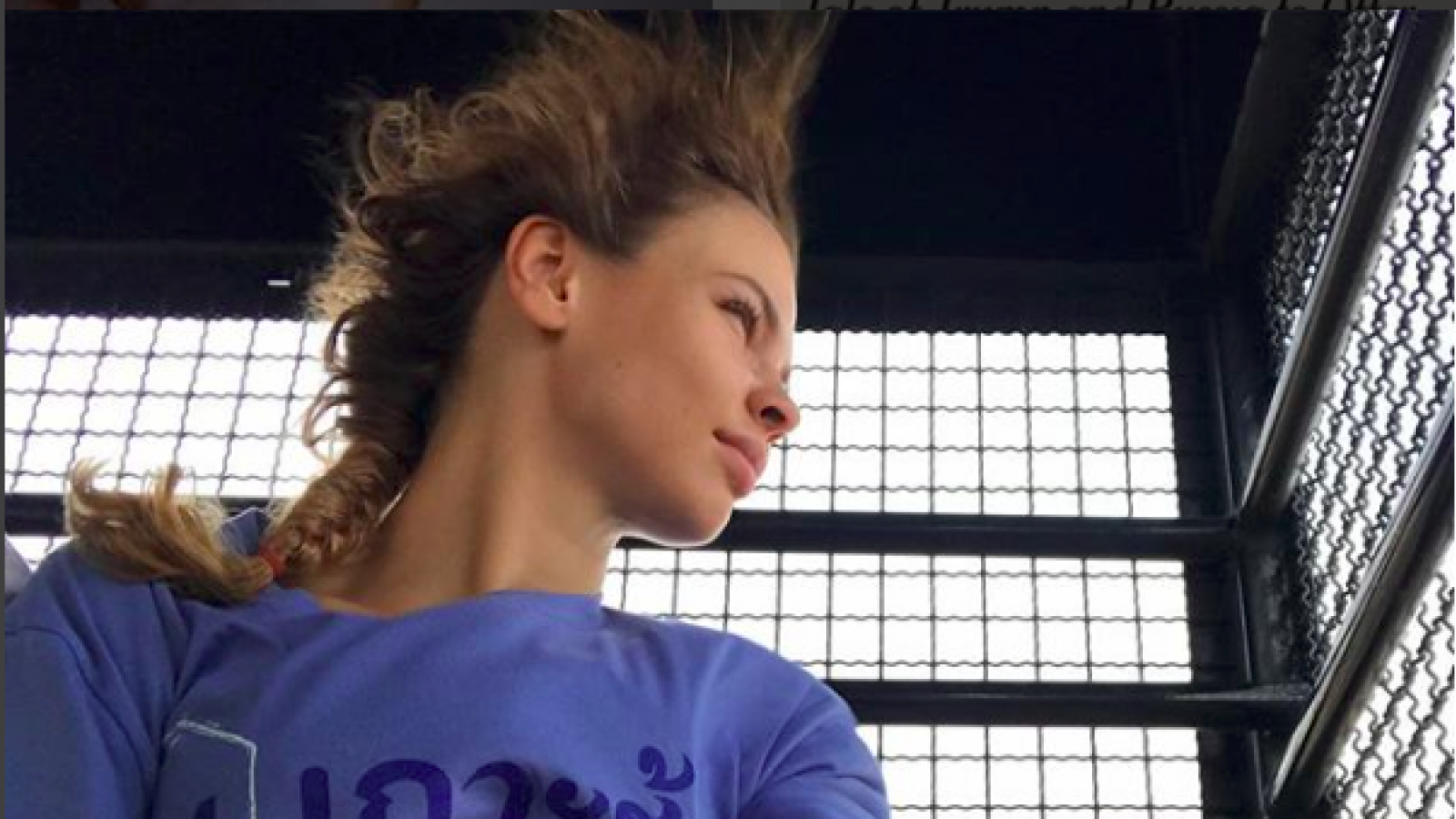 Nastya Rybka – an escort under arrest in Thailand, who claims to have information tying the Trump campaign to Russia, and whose real name is Anastasia Vashukevich – now says she has 16 hours of audio proof and is willing to give it to U.S. authorities in exchange for her freedom.
The escort, Anastasia Vashukevich, said she would hand over the recordings if the United States granted her asylum. She faces criminal charges and deportation to Belarus after coming under suspicion of working in Thailand without a visa at a sex-training seminar in the city of Pattaya.

Ms. Vashukevich, who described herself as close to the Russian aluminum tycoon Oleg V. Deripaska, said that audio recordings she made in August 2016 included discussions he had about the United States presidential election with people she declined to identify.
Alexei Navalny, Vladimir Putin's top political opponent who has been banned from running against him for President, used Rybka's social media posts as part of an investigation posted on YouTube accusing Deripaska – who has ties to Paul Manafort – of cavorting with the escort and bribing a government official. 
NYT:
Ms. Vashukevich and Alexander Kirillov, the organizer of the sex seminar, spoke to three reporters while standing behind bars and a mesh screen during visiting hours at the Immigration Detention Center in Bangkok. Immigration officials stopped the interviews midway and told the reporters to leave the facility.

(...)

In the interview at the immigration center on Monday, Ms. Vashukevich said that she had often recorded conversations between Mr. Deripaska and his associates, and that she had 16 to 18 hours of recordings, including conversations about the United States presidential election.

"They were discussing elections," she said. "Deripaska had a plan about elections."

But, she added, "I can't tell you everything."

Some of the conversations were with three people who spoke English fluently and who she thought were Americans, she said.

"It is not only about me," she said. "It concerns a lot of people in America and other countries."
Escort Says Audio Recordings Prove Russian Meddling in U.S. Election (NYT)