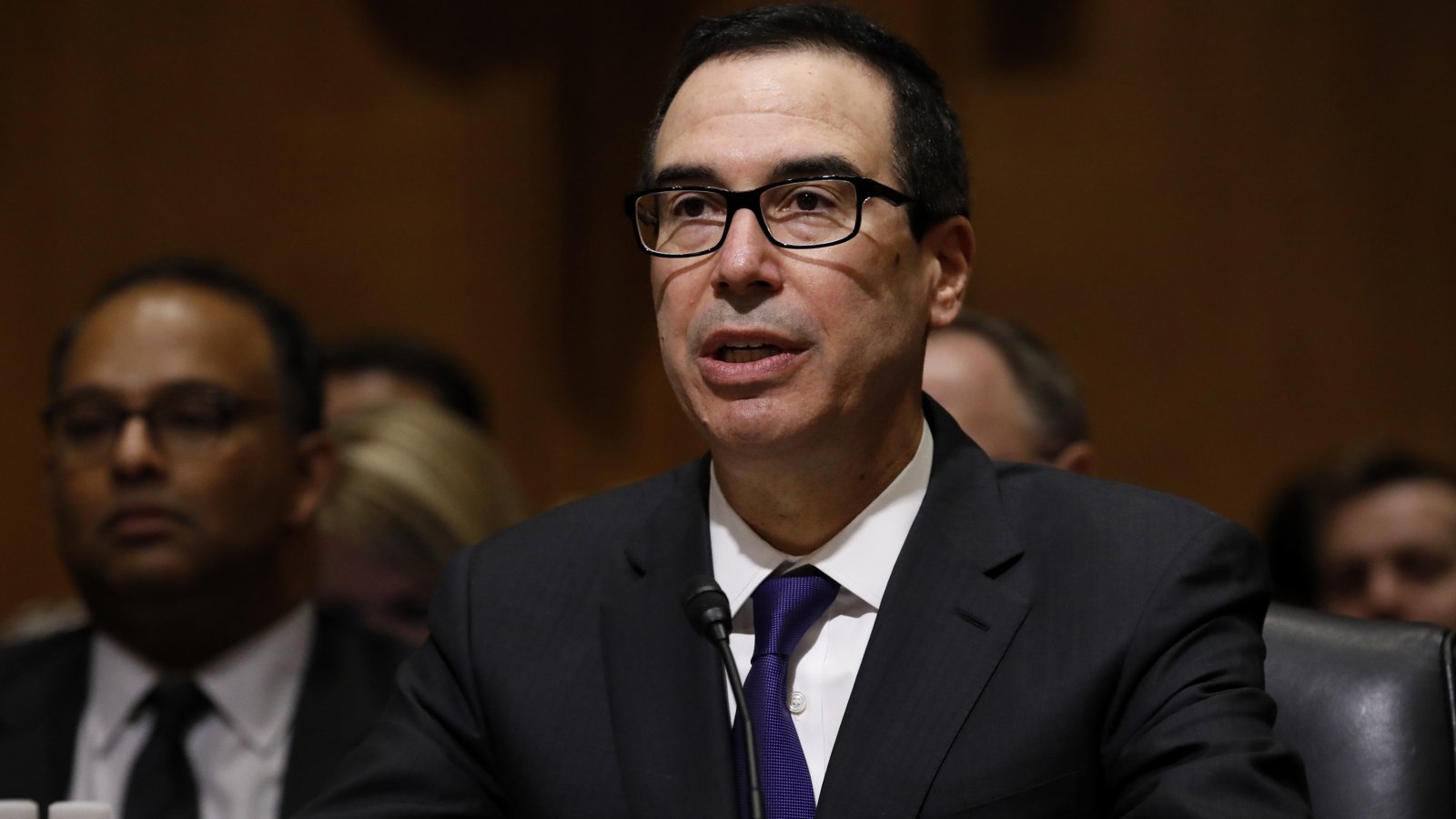 Treasury Secretary Steve Mnuchin assured the Senate Finance Committee Wednesday that his department is working on new Russia sanctions.
CNN:
"We are actively working on Russia sanctions coming out of the classified briefing," Mnuchin told lawmakers on the Senate Finance Committee, where he was testifying on the President's 2019 budget.

(...)

"I can assure you those sanctions are coming," Mnuchin said. "We are working on them as we speak."

(...)

Mnuchin didn't offer any specific timing on when Treasury would take action, but he indicated sanctions were coming soon.

(...)

He told senators late last month that the classified version of the report would be the basis for more sanctions in the "near future."
The State Department and the Treasury Department both faced a January 29th deadline to fulfill their specific roles per the Countering America's Adversaries Through Sanctions Act, which passed through both houses of Congress with veto-proof margins. President Trump reluctantly signed the bill into law last August. 
CNN:
The act, drawn up by lawmakers for the express purpose of punishing Russia for its election interference, ... required the Treasury Department to report to Congress with a list of powerful and wealthy Russians close to Vladimir Putin, with a view to targeting the Russian president's powerful allies. Treasury was also required to assemble a classified, more detailed version of the oligarchs list. 

The State Department has said it considered Jan. 29 a starting point, not a deadline to impose sanctions, and that it would take time to see whether other countries, including close US allies, are indeed weaning themselves off military contracts with the blacklisted Russian suppliers.
In other words, the State Department took no action, and for its part, Treasury publicized a list that cut and paste names from Forbes and the Russian government website. 
CNN:
"Has the President of the United States asked you to impose sanctions on Russia?" Sen. Claire McCaskill, a Missouri Democrat, asked at the hearing. "I want to know if he asked you. I've never heard the President of the United States say a bad word about Russia. Ever."

Mnuchin said the President never had to directly ask him, because he had pre-emptively briefed Trump on his plans following the completion of Treasury's report to Congress at the end of January. 

"He didn't have to ask me, because I've updated the President," said Mnuchin. "I told him we would be doing sanctions against Russia and he was pleased to hear that."